Flowtron Details
Riding area

Difficulty rating

Blue

Trail type

Singletrack

Trail Usage

Biking Primary

Direction

Downhill Primary

Global Ranking

Land Manager
The iconic Tokul East trail. The trail was awesome before the logging. It is still very fun from late fall, thru Winter and early Spring. in Summer, due to the clear cut, it gets blown out and full of marbles. Also blackberries and scotsbroom often overgrow this trail. The trail is built as a natural halfpipe, going up and down the sides of a small valley. A few optional natural-feature drops are in the trail. Consider yourself good if you ride the entire trail without pedaling or braking til you get to the swamp bridge at the bottom.
Access Info
Note: a Hancock Forest Recreation Pass (see website below) is required to ride the Tokul East and Tokul West trails.

From the parking lot on 356th, head East on the SVT. After a half mile or so, take the dirt road going up to the left. This is the main access road for all Tokul East trails. Bear left at each road junction, until you come to the powerlines in the clearing. At the first power tower, take the road to the right, rather than continuing uphill on the powerline road (towards Crazy Ivan and Midtown). This right junction road crosses a few creeks, then continues uphill, with a few switchbacks. At the top this road ends in a T at the upper road. To the left is an alternate access to MidTown, Crazy Ivan and KGB. To the right, the upper road heads towards the XC trails, Flowtron, Last Frontier, and OGDH. The trailhead for the latter three is right before the big rock and log seating area 100 yards East up the road.

After entering the trail, to ride Flowtron, stay to the left on the trail. To ride OGDH, take the first junction to the right. To ride Last Frontier, take the 2nd junction to the right.
Local Trail Association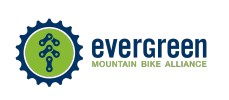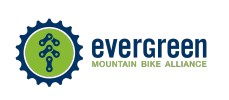 Evergreen Mountain Bike Alliance
(
evergreenmtb.org
)
Please consider joining or donating to the local riding association to support trail development & maintenance.
donate to earn trail karma!
More Stats for
Flowtron mountain bike trail
Altitude change

-318 ft

Altitude min

663 ft

Altitude max

999 ft

Altitude start

981 ft

Altitude end

663 ft

Grade

-7.999%

Grade max

-48.218%

Grade min

28.517%

Distance climb

1,102 ft

Distance down

2,737 ft

Distance flat

138 ft

Avg time

00:05:17

view trail stats
update trails status or condition
Flowtron Trail Reports
date
description

Oct 20, 2016 @ 8:45am

Oct 20, 2016

reporter

Flowtron Work party THIS Saturday! 10/20/16. Evergreen Work Party: This weekend we will be working at Tokul on Flowtron and Last Frontier....

Oct 9, 2016 @ 3:55pm

Oct 9, 2016

reporter

Needs bush trimming!

Oct 9, 2016 @ 3:54pm

Oct 9, 2016

reporter

Needs some easy, but major trimming to be ridden without being cut by blackberry bushes. Trail is not what it use to be. May be a few years...

Oct 9, 2016 @ 1:17pm

Oct 9, 2016

reporter

Got slashed by some berry bushes and bled a lot. The trail is fun but it is overgrown and needs to be trimmed.

Aug 24, 2016 @ 12:02am

Aug 24, 2016

A little blood was shed hitting sticker bushes.
view all reports »
Updated on Sun 2016-10-09 @ 1:26pm
Submitted on Fri 2014-10-17 @ 7:07pm
By jebike & contributors
#17233 - 1,236 views
login

to download gpx or kml files.