Huntmar Details
Riding area

Difficulty rating

Double Black Diamond

Trail type

Singletrack

Bike type

DH, AM

Trail Usage

Biking Primary

Direction

Downhill Primary

Physical rating

Moderate

Season

April-Nov

TTFs on trail

Bridge, Drop, Jump, Rock Face

Global Ranking
No description for Huntmar trail has been added yet! Submit one here.
Local Trail Association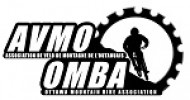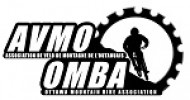 Ottawa Mountain Bike Association
(
ottawamba.org
)
Please consider joining or donating to the local riding association to support trail development & maintenance.
donate to earn trail karma!
This trail is missing GPS data, you can help by uploading a GPS track of Huntmar here.
update trails status or condition
Huntmar Trail Reports
date
description

Oct 18, 2014 @ 9:39am

Oct 18, 2014

The dirt is in fairly new condition, some fine tuning might be necessary. Some of the wooden drop/jumps have broken and need some repair, as well...
view all reports »
Photos
no photos have been added for Huntmar yet,
add a photo
.
Reviews / Comments
No reviews yet, be the first to write a review or ask a question.
Use trail reports to comment on trail conditions.
Updated on Fri 2014-10-17 @ 6:08pm
Submitted on Sun 2014-10-05 @ 6:31pm
By freer1d3r & contributors
#16449 - 604 views
login

to download gpx or kml files.