left hand gully Details
Difficulty rating

Blue

Trail type

Singletrack

Bike type

AM

Trail Usage

Biking Primary

Direction

Downhill Primary

eBike Allowed

TTFs on trail

Berm, Bridge, Drop, Jump, Gap Jump, Rock Garden, Roller Coaster

Global Ranking

Year Opened

1990
Ah Left Hand Gully. Back when mountain biking was mountain biking this was the bomb.

Back in the 40s-50s it was a road, whether a fire break or access road for the mines I don't know. in the 60s-70s it was used by motos to access the plateau. Then late 70s early 80s it began being used by cyclists.

Through the 90s it was the go to trail for thrill. Then around 20024 a big fire ripped through. Big trees tumbled down and the regrowth was silly think. The trail fell into disuse and nature reclaimed it.

Then in October 2013 the devastating State Mine Forest ripped through the area.
The only good thing that came of that fire was Left Hand Gully rose out of the ashes like the proverbial phoenix.

Now days it would be referred to as a flow trail, or an enduro trail or something. Back then it was just a mountain bike trail
Local Trail Association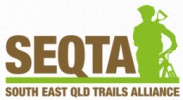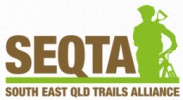 South East Queensland Trails Alliance
(
www.seqta.net.au
)
Please consider joining or donating to the local riding association to support trail development & maintenance.
donate to earn trail karma!
More Stats for
left hand gully mountain bike trail
Altitude change

-550 ft

Altitude min

3,281 ft

Altitude start

3,831 ft

Altitude end

3,281 ft

Grade

-11.813%

Grade max

-19.182%

Grade min

-3.358%

Distance down

4,656 ft

view trail stats
update trails status or condition
left hand gully Trail Reports
no reports have been added for left hand gully yet,
add a trail report
.
Trail reports are used to indicate a trails current condition and inform builders and other riders about any issues on a trail.
Reviews / Comments
No reviews yet, be the first to write a review or ask a question.
Use trail reports to comment on trail conditions.
login

to download gpx or kml files.