Details
Riding area

Difficulty rating

Blue

Trail type

Singletrack

Bike type

AM, XC

Trail Usage

Multi-use

Direction

Downhill Primary

Climb Difficulty

Blue

Physical rating

Moderate

Season

All year if dry

Global Ranking
Mostly down hill flow run. Has a climb from trail head until you go into the canyon, which is very steep with loose rock. Once you are in the canyon it has miles of down hill flow with some technical rock gardens and small drops along the way. After about 6 miles you start to climb some until you hit the cliff face. Here it is a narrow, steep switchback that is best to carry your bike up to the lower Trail Head. Be aware that this trail is open to motorcycles as well. I would rate this as between a blue and black. Most of it is pretty easy but there are some tough sections. Last time I rode this I endoed in a rock garden and blew out my fork seals with a 5" travel bike. Better suited to enduro or AM bike.
Access Info
Best to shuttle by leaving a vehicle at the lower trail head. Can ride from here, but it is about 5 miles of uphill dusty gravel road.
Local Trail Association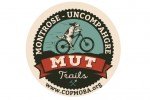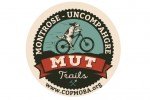 COPMOBA - Uncompahgre Chapter
(
copmoba.org
)
Please consider joining or donating to the local riding association to support trail development & maintenance.
donate to earn trail karma!
This trail is missing GPS data, you can help by uploading a GPS track of Lower Spring Creek Canyon here.
update trails status or condition
Lower Spring... Trail Reports
no reports have been added for Lower Spring Creek Canyon yet,
add a trail report
.
Trail reports are used to indicate a trails current condition and inform builders and other riders about any issues on a trail.
Photos
no photos have been added for Lower Spring Creek Canyon yet,
add a photo
.
Reviews / Comments
No reviews yet, be the first to write a review or ask a question.
Use trail reports to comment on trail conditions.
Videos
no videos have been added for Lower Spring Creek Canyon yet,
add a video
.
Lower Spring Creek Canyon/Buzzard Gulch
login

to download gpx or kml files.