This trail is permanently closed/decommissioned
Details
Riding area

Difficulty rating

Black Diamond

Trail type

Singletrack

Bike type

AM, XC

Trail Usage

Biking Primary

Direction

Both Directions

Climb Difficulty

Black Diamond

Physical rating

Moderate
Trail is Under Construction and Closed. This is a two year project with completion planned for 2017.

Please don't ride or hike the trail until it is open. Thanks for your patience!
If you'd like to ride, join an Evergreen work party: https://www.evergreenmtb.org/calendar
We'll ride up to the top, stash our bikes, get some work done and ride down.

Trail is under construction and closed. Please don't ride it until it's open. You can join a work party, we'll ride to the top, do some work, and then ride back down. For work parties we'll meet at the Cedar Falls TH near Rattlesnake Lake.

Stats

8.6 miles each way, plus a 2.5 mile pedal to the trail head via the John Wayne/Iron Horse trail.
2550 feet of vert, topping out at 3700 feet.
2/3 new singletrack, 1/3 road-trail conversion.
$1.168 million project with funding secured by Washington State Parks.
Construction team of DNR, Mountains to Sound Greenway and Evergreen.
Construction is under way.
Big views, big vert, just outside North Bend

The Olallie Project is secured and funded, with Evergreen crews currently working on site. The trail starts near Rattlesnake Lake, just a few minutes outside of North Bend and only 40 minutes from Seattle.

The first several miles amble up Cedar Butte through pristine forest, then turn east and ascend the flanks of Mt. Washington. There is a cliff along the trail, with multiple opportunities for stunning views. The trail then changes to road-trail conversion before climbing a rock cliff that will be difficult to build, but will be a stunning section of trail. This connects to another road-trail conversion section, before finishing on singletrack just below the summit of Mt. Washington.

Boxley Blowout historical site. The Olallie trail starts at Cedar Butte. Just to the SW of Cedar Butte is the site of the Boxley Blowout of 1918 and some interesting geographical features.
Access Info
Riders will park at Rattlesnake Lake and pedal 2.5 mostly level miles to the trail head via the John Wayne (aka Iron Horse) trail. The start on Olallie trail will be on your right. From there the trail is an out-and-back heading up Cedar Butte and up to near the top of Mount Washington at 3700 feet. As an out-and-back route finding will be easy.
Local Trail Association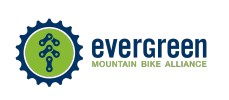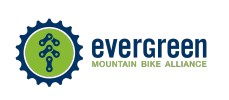 Evergreen Mountain Bike Alliance
(
evergreenmtb.org
)
Please consider joining or donating to the local riding association to support trail development & maintenance.
donate to earn trail karma!
More Stats for
Olallie Trail (Under Development) mountain bike trail
Altitude change

597 ft

Altitude min

1,265 ft

Altitude start

1,265 ft

Altitude end

1,862 ft

Grade

0.701%

Grade max

-75.929%

Grade min

82.94%

Distance climb

7.4 miles

Distance down

8.7 miles

Distance flat

713 ft

view trail stats
update trails status or condition
Olallie Trail... Trail Reports
no reports have been added for Olallie Trail (Under Development) yet,
add a trail report
.
Trail reports are used to indicate a trails current condition and inform builders and other riders about any issues on a trail.
Reviews / Comments
No reviews yet, be the first to write a review or ask a question.
Use trail reports to comment on trail conditions.
Videos
no videos have been added for Olallie Trail (Under Development) yet,
add a video
.