Ridge Road Details
Riding area

AKA

Famous Downhill

Difficulty rating

Red

Trail type

Singletrack

Bike type

AM, XC

Trail Usage

Biking Primary

Direction

Downhill Primary

Climb Difficulty

Blue

Physical rating

Moderate

Season

Year round

TTFs on trail

Drop, Jump, Skinny

Ride in rain

Yes

Global Ranking
Fun trail with one road crossing, be careful of that. Reasonably long and very fun, good tight trees in places and a few short pinch climbs. Very physical if your try and pin the whole track. Track is very similar to an Enduro Stage.
Access Info
Access from Ridge Road, at the bottom and at the peak of the hill.
Local Trail Association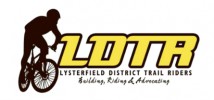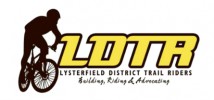 Lysterfield District Trail Riders
(
www.LysterfieldMTB.com
)
Please consider joining or donating to the local riding association to support trail development & maintenance.
donate to earn trail karma!
More Stats for
Ridge Road mountain bike trail
Altitude change

-430 ft

Altitude min

296 ft

Altitude max

726 ft

Altitude start

726 ft

Altitude end

296 ft

Grade max

-31.844%

Grade min

16.184%

Distance climb

550 ft

Distance down

1.6 miles

Distance flat

774 ft

Avg time

00:07:25

view trail stats
update trails status or condition
Ridge Road Trail Reports
Photos
no photos have been added for Ridge Road yet,
add a photo
.
Reviews / Comments
No reviews yet, be the first to write a review or ask a question.
Use trail reports to comment on trail conditions.
Videos
no videos have been added for Ridge Road yet,
add a video
.
Updated on Tue 2014-12-16 @ 1:21am
Submitted on Fri 2014-10-17 @ 1:17am
By Callum-H & contributors
#17124 - 238 views
login

to download gpx or kml files.