Semper Dirticus Details
Riding area

AKA

Dirt Corps

Difficulty rating

Black Diamond

Trail type

Singletrack

Bike type

DH, AM

Trail Usage

Biking Only

Direction

Downhill Only

Physical rating

Moderate

TTFs on trail

Bridge, Drop, Jump, Wallride

Ride in rain

Yes

Global Ranking
Advanced trail with lots of wooden structures. Features a drop-in platform, various jumps, drops, an on-off box, and a wallride. A true freeride line.
Access Info
Trail entrance (the large wooden drop-in structure) is located at the end of the flow-park walk-up, to the right of the step-up platform.
Local Trail Association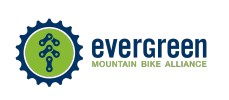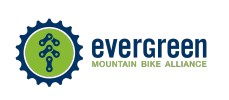 Evergreen Mountain Bike Alliance
(
evergreenmtb.org
)
Please consider joining or donating to the local riding association to support trail development & maintenance.
donate to earn trail karma!
More Stats for
Semper Dirticus mountain bike trail
Altitude change

-39 ft

Altitude min

417 ft

Altitude max

481 ft

Altitude start

457 ft

Altitude end

417 ft

Grade max

-113.483%

Grade min

79.791%

Distance climb

262 ft

Distance down

663 ft

Distance flat

289 ft

Avg time

00:04:21

view trail stats
update trails status or condition
Semper Dirticus Trail Reports
date
description

Jul 1, 2016 @ 1:24pm

Jul 1, 2016

In awesome shape. Trail's been maintained.

Sep 7, 2015 @ 5:50pm

Sep 7, 2015

Gateway jump rebuilt, rest of the trail is flowing pretty good, with the exception of a blown out corner after the wall-ride

Aug 13, 2015 @ 8:43am

Aug 13, 2015

Intro jump taken out, rest of the line dry and dusty

Jun 6, 2015 @ 6:49pm

Jun 6, 2015

Apr 23, 2015 @ 8:49pm

Apr 23, 2015

everything good to go!
view all reports »
Reviews / Comments
No reviews yet, be the first to write a review or ask a question.
Use trail reports to comment on trail conditions.
Duthie Hill Mountain Bike Park
Updated on Tue 2015-08-18 @ 12:53am
Submitted on Fri 2014-10-17 @ 9:55pm
By Robinhoods & contributors
#17323 - 1,708 views
login

to download gpx or kml files.