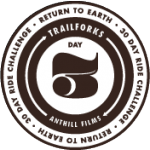 Badge no longer active!
Criteria
Activity

Single Ride

YES

Start Date

Wednesday July 3, 2019

End Date

Wednesday July 3, 2019

Trail Count

1
Description
Ride at least one trail on this day in July as part of the Return To Earth 30 Day Ride Challenge. Each of the 30 daily badges will enter you into a daily prize draw, if you collect all 30 badges you have a chance to win the grand prize, a custom 2019 Trek Slash. You MUST also opt-into the contest by clicking JOIN on this page.
Other Info
Participants

Awarded

9,175

Contest Awarded

4,292

Global

YES

Points

1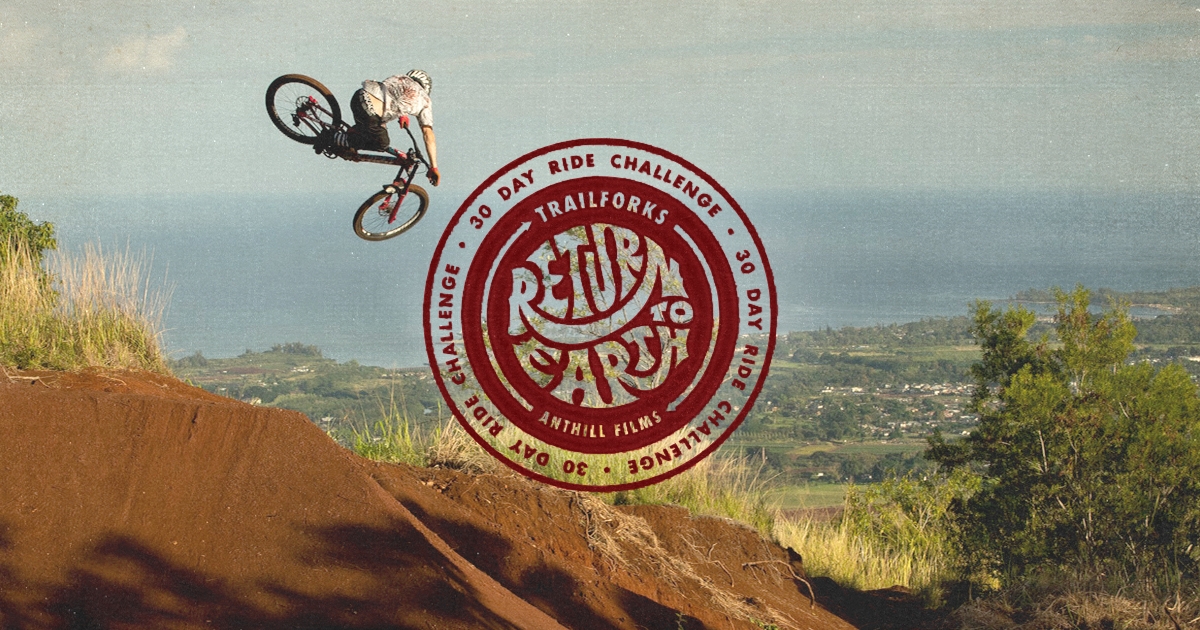 This badge is connected to a contest.
Badge Awarded To
time
username
ridelog

Aug 3, 2019 01:08 pm

Aug 3, 2019

ridelog

Aug 3, 2019 09:08 am

Aug 3, 2019

ridelog

Aug 2, 2019 04:08 am

Aug 2, 2019

ridelog

Aug 2, 2019 04:08 am

Aug 2, 2019

ridelog

Aug 1, 2019 06:08 pm

Aug 1, 2019

ridelog

Jul 31, 2019 05:07 pm

Jul 31, 2019

ridelog

Jul 31, 2019 11:07 am

Jul 31, 2019

ridelog

Jul 31, 2019 04:07 am

Jul 31, 2019

ridelog

Jul 31, 2019 04:07 am

Jul 31, 2019

ridelog

Jul 30, 2019 02:07 pm

Jul 30, 2019

ridelog

Jul 30, 2019 04:07 am

Jul 30, 2019

ridelog

Jul 30, 2019 04:07 am

Jul 30, 2019

ridelog

Jul 30, 2019 04:07 am

Jul 30, 2019

ridelog

Jul 30, 2019 04:07 am

Jul 30, 2019

ridelog

Jul 29, 2019 11:07 pm

Jul 29, 2019

ridelog

Jul 29, 2019 07:07 pm

Jul 29, 2019

ridelog

Jul 29, 2019 05:07 am

Jul 29, 2019

ridelog

Jul 29, 2019 04:07 am

Jul 29, 2019

ridelog

Jul 29, 2019 04:07 am

Jul 29, 2019

ridelog

Jul 29, 2019 04:07 am

Jul 29, 2019

ridelog

Jul 29, 2019 04:07 am

Jul 29, 2019

ridelog

Jul 29, 2019 01:07 am

Jul 29, 2019

ridelog

Jul 28, 2019 07:07 pm

Jul 28, 2019

ridelog

Jul 28, 2019 06:07 pm

Jul 28, 2019

ridelog

Jul 28, 2019 11:07 am

Jul 28, 2019

ridelog

Jul 28, 2019 04:07 am

Jul 28, 2019

ridelog

Jul 28, 2019 04:07 am

Jul 28, 2019

ridelog

Jul 27, 2019 05:07 pm

Jul 27, 2019

ridelog

Jul 27, 2019 04:07 am

Jul 27, 2019

ridelog

Jul 27, 2019 04:07 am

Jul 27, 2019

ridelog

Jul 27, 2019 04:07 am

Jul 27, 2019

ridelog

Jul 27, 2019 04:07 am

Jul 27, 2019

ridelog

Jul 27, 2019 04:07 am

Jul 27, 2019

ridelog

Jul 27, 2019 04:07 am

Jul 27, 2019

ridelog

Jul 27, 2019 04:07 am

Jul 27, 2019

ridelog

Jul 26, 2019 04:07 am

Jul 26, 2019

ridelog

Jul 26, 2019 12:07 am

Jul 26, 2019

ridelog

Jul 25, 2019 04:07 am

Jul 25, 2019

ridelog

Jul 25, 2019 04:07 am

Jul 25, 2019

ridelog

Jul 25, 2019 04:07 am

Jul 25, 2019

ridelog

Jul 24, 2019 11:07 pm

Jul 24, 2019

ridelog

Jul 24, 2019 07:07 pm

Jul 24, 2019

ridelog

Jul 24, 2019 04:07 pm

Jul 24, 2019

ridelog

Jul 24, 2019 04:07 am

Jul 24, 2019

ridelog

Jul 24, 2019 04:07 am

Jul 24, 2019

ridelog

Jul 24, 2019 04:07 am

Jul 24, 2019

ridelog

Jul 23, 2019 11:07 pm

Jul 23, 2019

ridelog

Jul 23, 2019 11:07 pm

Jul 23, 2019

ridelog

Jul 23, 2019 09:07 pm

Jul 23, 2019

ridelog

Jul 23, 2019 03:07 pm

Jul 23, 2019

ridelog