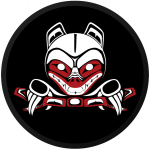 Description
BC Bike Race's first 7-day trail Challenge is all about getting outside, setting a Big Goal and having a good time achieving that goal.
Earning this badge is a representation of a committed week of mountain biking whether for that Alpine adventure, an Amazing Road Trip or hitting that seasonal goal like BC Bike Race. It's only through big blocks of training and stage racing that the body can reach its full potential.
For the week of July 4-10, ride seven (7) straight days, with each daily ride totaling 20km distance and 300m of vertical – this will unlock your official BC Bike Race 2020 Challenge Badge.
https://www.bcbikerace.com/contests/
TO PARTICIPATE:
All you need is a Trailforks login (sign up for one here:
https://www.trailforks.com/login/
)
Ride 7 straight days, with each daily ride totaling at least 20km distance and 300m of vertical.
***IMPORTANT NOTE*** You must have the Trailforks App downloaded and ride with Trailforks ON to log your activity, in order to collect badges.
***This is not a timed event or race - just good ol fashioned fun!
Please ride within your own ability/comfort level.
ENJOY THE TRAILS and see you out there!
Criteria
Activity

Ride Count

7

Criteria Per Ride

YES

Consecutive Days

YES

Start Date

Saturday July 4, 2020

End Date

Friday July 10, 2020

Distance

12 miles

Climb

984 ft
Other Info
Participants

Awarded

0

Global

YES

Points

5

Featured
Badge Awarded To
No one has earned this badge yet!