Trailforks Trail of the Month: Dirt Merchant
Crankworx Whistler 2014 is a wrap. Although the festival is over, the mountain keeps on turning; The
Whistler Bike Park
remains open right through to the Canadian Thanksgiving Weekend loading the last bike of the season on October 13. The bike park and its many trails are what make a festival like Crankworx possible. Events like the
FOX Air DH
on the world famous
A-Line
or the the Whip-off Championships on the massive
Crabapple Hits
are just two examples of competition on some of Whistler's trails. One trail that sees no race or competition during the Mountain Bike festival but deserves mention, is a personal favourite:
Dirt Merchant
.
Trailforks.com
Dirt Merchant is a machined built jump trail. Not unlike Whistler's showcase trail A-line, it features multiple jumps and berms. The major difference between Dirt Merchant and other jump trails are the variations to the jump's take-offs and landings. Dirt Merchant features more hips, step-ups and step-downs then any other trail in the Whistler Bike Park.
During his visit during Crankworx, Cedric Gracia made sure to take a lap on one of the best jump lines in the world
: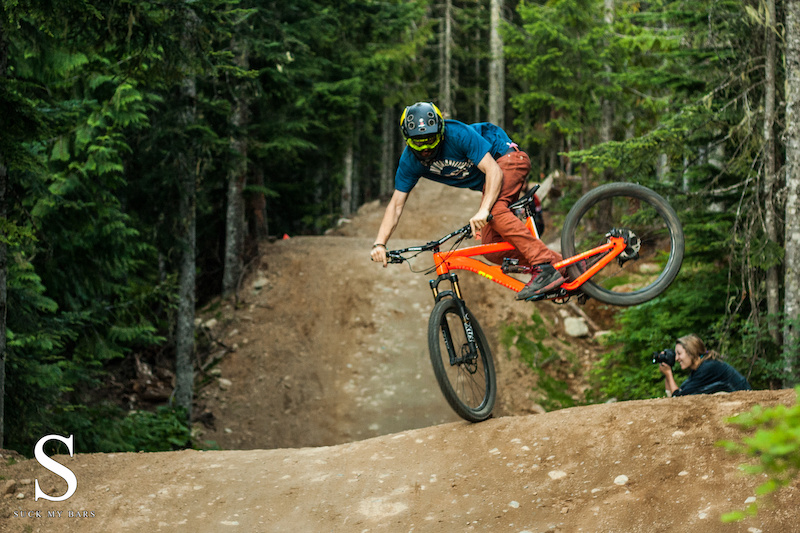 Photo by: Nikifor Rider: Ollie Jones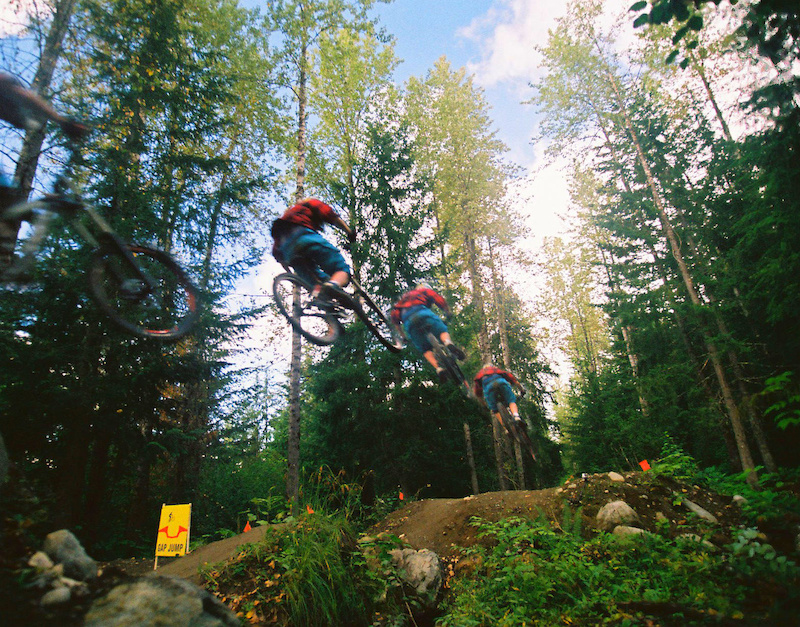 Photo by: FreerideFanatik Rider: Chris Sager
For those who haven't been, it's hard to explain just how much terrain exists in the bike park. With 88km of trail and 1,140m of vertical, Whistler is huge!
Trailforks.com
The lower bike park alone can provide enough variety for an entire weekend of riding in itself, and it's there you'll find the trail Dirt Merchant, not to mention it's jumping counter-parts
A-Line
and
Crank-it-up
.
It's my opinion that one the best parts of the Whistler Bike Park is the trails surrounding it. The trail's of the Whistler Valley will keep any rider, expert to beginner, active and entertained for what seems like a lifetime, let alone a vacation.
Trailforks.com
Think you've got a trail worth featuring for the Trailforks Trail of the Month?
Send me an email at
[email protected]