Whistler is home to Crankworx the world freeride mountain bike festival, as well as the world-renowned Whistler Bike Park and hundreds of kilometres of singletrack trails connected via an extensive network of paved valley paths. This comprehensive and exhaustive guidebook covers the huge network of pathways, x-country singletrack trails and Whistler Bike Park, offering up invaluable local insight into this world-famous mountain bike destination. Don't waste your time on the trails – pick up a copy of this book today and get the inside scoop on suggested loops, family-friendly trails, and the bike park overview.

200 plus trails described in detail!
Over 20 suggested loops to ride for all level and abilities!
Sea to Sky Trail (Whistler to Squamish) detailed maps and directions!
World Enduro Series trails highlighted in the Index from years past!
Trail descriptions for all Whistler Bike Park and Lost Lake trails!
The Valley Trail overview + individual section descriptions!
Sproatt Alpine Trail: opening 2016!
Trailhead descriptions, elevation profiles and photos!
New trails; Hi Hi, High Side, Heavy Flow, Howler, Outthere, North of Town, Dwayne's Dilemma, Legalize It, Wizard Burial, Middle of Nowhere, Out of the Dust and much more…

A portion of the proceeds from the sales of this book is being donated by the publisher and authors to WORCA's trail maintenance fund.
Regions this product covers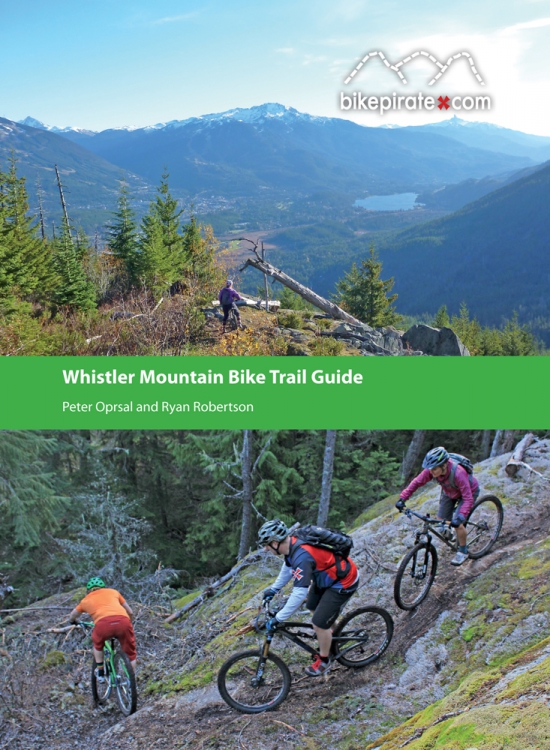 By

skinnypete

#43 - 2,160 views