New Zealand's best free guide and tracking app for the Great Rides of the NZ Cycle Trail.

Once a trail is downloaded it can work offline:
- to track your position along the trail using your phone's GPS
- shows the key stops with weblinks, photos and a descriptions
- provides information about trails section with elevation profiles
- identifies bike services to help you along your great ride
- making a great riding guide with trail information all in one place

For any trails that have advertising in this app, 10% of any monies received will be donated to that ride to improve maintenance, signage and facilities.

All trail data has been carefully collected on-site then compiled with relevant trail side attractions and points of interest. Key sites can be found on the map screen and selected to provide more information, photos and services.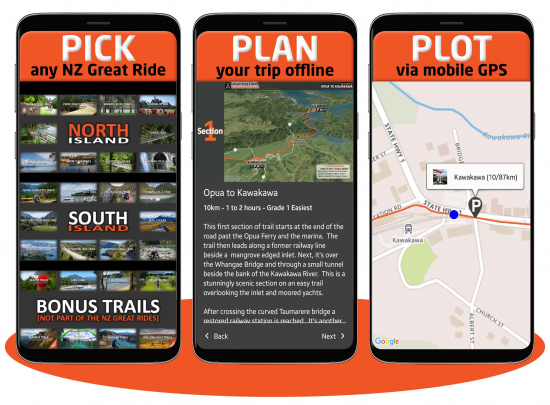 By

ralley

TRAILFORKS

#73 - 1,271 views