Trailforks PRO
Enjoy reliable world-wide offline maps on your phone!
Get the most out of Trailforks with full app access and additional pro features. Unlock 400,000+ trails!
Unlimited access to world-wide offline trail maps in the App.

Non-pro users get full free access to 1 area of their choosing & limited map view for emergency navigation.

Garmin basemaps and custom print maps.
Support the continued development of Trailforks.

With more resources we can hire more staff to create new & better features & content!

view more pro features

App

Global heatmap basemap
Download trail & route GPX files
Unlimited wishlist items
View all routes on map

Website

Pro badge beside avatar
Priority syncing of Strava & Garmin ridelogs

Access to all future Pro features!

We have much planned over the next years as our resources to develop increase.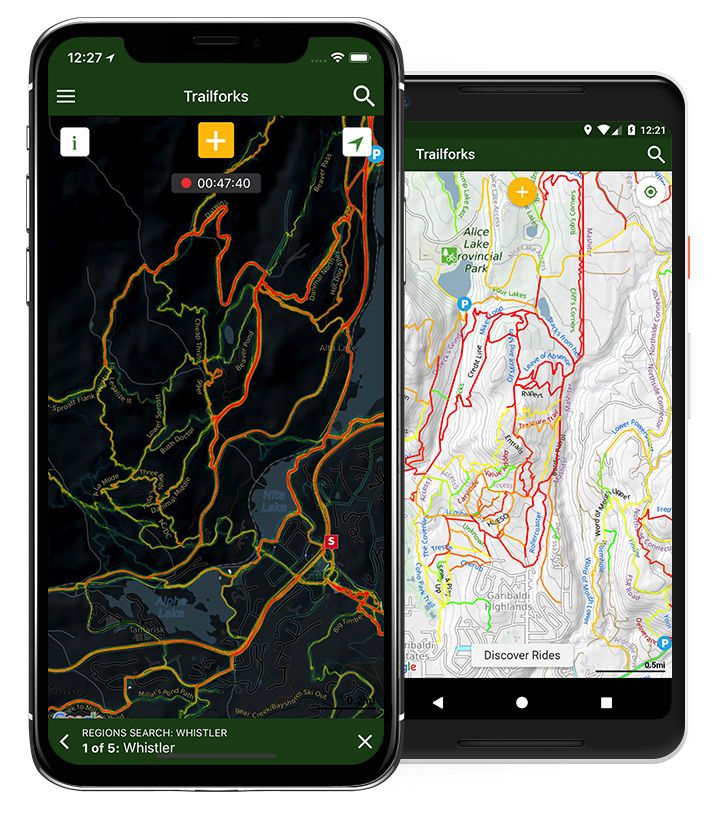 Why Pro?
We offered Trailforks free with no advertising for it's first 5 years but to support continued growth & development we need to create a sustainable revenue source.

We believe in paying for great things and Trailforks offers a lot of value at a modest cost. With revenue from pro we will be able to hire more staff to create a better product and more features.
Subscribe to Trailforks Pro

Annual Plan
$3 /month - billed annually at $36 USD
OR
Get Trailforks Pro with an Outside+ subscription, plus many more benefits!
Outside+ Info
You can also...
Subscribe inside the Trailforks App and manage your subscription via the Apple Appstore or Google Play
Buy Trailforks Pro as a gift for someone else.
local: US