Closed or Major Issue / Red

Unknown

- please contribute condition
The DNV has started construction on a new debris basin on Thames Creek, to reduce the storm water and flooding issues experienced a few years back. The project will start this week, and be completed around October 31. The area they will be working at the creek near McNair and Ramsey Road, on the north side, adjacent to the service road up to the water tower. This route operates as the exit route for mountain bikers from Mtn View Park. Due to tree felling and heavy equipment present, public safety is a priority, and the contractor advises that the service road will be fenced and closed for public recreational use. Signage will be installed this week and communications will be posting information on the DNV web site this week.
Previous Reports
status
date
description

Jun 10, 2018 @ 9:11am

Jun 10, 2018

view

Apr 27, 2018 @ 5:38pm

Apr 27, 2018

view

Feb 21, 2018 @ 5:04pm

Feb 21, 2018

view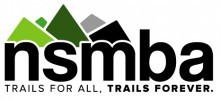 Official Trail Reporter