Closed or Major Issue / Red

Prevalent Mud

- trail use not recommended, trail damage likely

Mountain Bike

Reporter Primary Activity
TEMPORARY!
The NSMBA Trail Crew has moved a great amount of dirt on Kirkford today. We are requesting that a few days of rest are observed so that the work is given time to settle due to the amount of water on the trail. Thanks for the support!
trail work done
8 paid hours
2 paid attendees
16 total work hours
Previous Reports
status
date
description

Nov 17, 2018 @ 2:30pm

Nov 17, 2018

Hit the roots and rocks straight on, all a little slimmy. Even the pebblesare slippery. view

Nov 12, 2018 @ 12:22pm

Nov 12, 2018

moist and soft! Prime time conditions! view

Nov 11, 2018 @ 4:09pm

Nov 11, 2018

Tacky as! view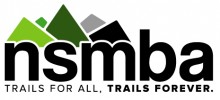 Official Trail Reporter
North Shore Mountain Bike Association - Admins

NSMBA
By

NSMBA

NSMBA

#258065 - web