Closed / Red

Unknown

- please contribute condition

Mountain Bike

Reporter Primary Activity
Given the repeated sightings of a black bear on the western flank of Mount Seymour, and his interest in mountain bikers, we're asking people to choose a different spot to ride for a bit here. This bear is accustomed to people, and needs some space during this pre-winter period if he's going to survive his biggest threat; humans. He has most recently been sighted in the area between the top of Hyannis Drive, and the top of TNT; please see Trailforks for the area we're asking that riders avoid. We'll keep people updated via social media and Trailforks as the situation evolves. Please message us, and North Shore Black Bear Society with any sightings. For more info on how to behave and safely coexist with these awesome creatures, please have a look at: https://northshorebears.com/education or ask one of our trail builders, we just did a training session with the society!
Previous Reports
status
date
description

Jan 15, 2020 @ 7:38pm

Jan 15, 2020

All Seymour trails are snow covered. With high winds forecast, expect downed trees (please report if you see) view

Jan 4, 2020 @ 10:21am

Jan 4, 2020

view

Dec 14, 2019 @ 9:19am

Dec 14, 2019

view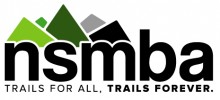 Official Trail Reporter
North Shore Mountain Bike Association - Admins

NSMBA