The Appalachian Trail is a 2,180+ mile long public footpath that traverses the scenic, wooded, pastoral, wild, and culturally resonant lands of the Appalachian Mountains. Conceived in 1921, built by private citizens, and completed in 1937, today the trail is managed by the National Park Service, US Forest Service, Appalachian Trail Conservancy, numerous state agencies and thousands of volunteers.
Detailed Description
Appalachian National Scenic Trail - Complete is a 2,075 mile moderately popular intermediate route located near United States. This hike primary route can be used both directions. This route includes 199 trails. This route climbs 431,860 ft with a max elevation of 6,620 ft then descends -429,190 ft.
Local Trail Association


International Mountain Bicycling Association
(
www.imba.com
)
Please consider joining or donating to the local riding association to support trail development & maintenance.
donate to earn trail karma!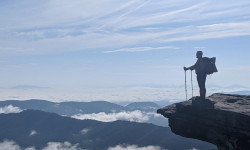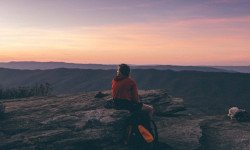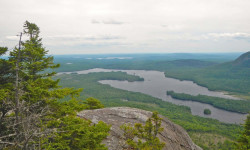 Trails in Route
| | | | | | |
| --- | --- | --- | --- | --- | --- |
| | | | | 7 miles | |
| | | | | 4 miles | |
| | | | | 4,239 ft | |
| | | | | 7 miles | |
| | | | | 8 miles | |
| | | | | 10 miles | |
| | | | | 6 miles | |
| | | | | 10 miles | |
| | | | | 4 miles | |
| | | | | 5 miles | |
| | | | | 10 miles | |
| | | | | 9 miles | |
| | | | | 7 miles | |
| | | | | 13 miles | |
| | | | | 8 miles | |
| | | | | 3 miles | |
| | | | | 6 miles | |
| | | | | 9 miles | |
| | | | | 6 miles | |
| | | | | 13 miles | |
| | | | | 7 miles | |
| | | | | 7 miles | |
| | | | | 7 miles | |
| | | | | 9 miles | |
| | | | | 6 miles | |
| | | | | 4 miles | |
| | | | | 6 miles | |
| | | | | 3 miles | |
| | | | | 7 miles | |
| | | | | 5 miles | |
| | | | | 8 miles | |
| | | | | 5 miles | |
| | | | | 13 miles | |
| | | | | 6 miles | |
| | | | | 2 miles | |
| | | | | 12 miles | |
| | | | | 10 miles | |
| | | | | 10 miles | |
| | | | | 12 miles | |
| | | | | 11 miles | |
| | | | | 20 miles | |
| | | | | 11 miles | |
| | | | | 4 miles | |
| | | | | 5 miles | |
| | | | | 9 miles | |
| | | | | 18 miles | |
| | | | | 37 miles | |
| | | | | 55 miles | |
| | | | | 29 miles | |
| | | | | 17 miles | |
| | | | | 16 miles | |
| | | | | 10 miles | |
| | | | | 14 miles | |
| | | | | 36 miles | |
| | | | | 17 miles | |
| | | | | 22 miles | |
| | | | | 23 miles | |
| | | | | 4,134 ft | |
| | | | | 2,116 ft | |
| | | | | 1 mile | |
| | | | | 184 ft | |
| | | | | 1,181 ft | |
| | | | | 9 miles | |
| | | | | 8 miles | |
| | | | | 420 ft | |
| | | | | 19 miles | |
| | | | | 702 ft | |
| | | | | 5 miles | |
| | | | | 12 miles | |
| | | | | 7 miles | |
| | | | | 6 miles | |
| | | | | 394 ft | |
| | | | | 5 miles | |
| | | | | 7 miles | |
| | | | | 4 miles | |
| | | | | 1,056 ft | |
| | | | | 7 miles | |
| | | | | 5 miles | |
| | | | | 1 mile | |
| | | | | 3,458 ft | |
| | | | | 2 miles | |
| | | | | 5 miles | |
| | | | | 3 miles | |
| | | | | 1,247 ft | |
| | | | | 1 mile | |
| | | | | 302 ft | |
| | | | | 200 ft | |
| | | | | 6 miles | |
| | | | | 4 miles | |
| | | | | 3,297 ft | |
| | | | | 1 mile | |
| | | | | 5 miles | |
| | | | | 4 miles | |
| | | | | 3 miles | |
| | | | | 10 miles | |
| | | | | 6 miles | |
| | | | | 6 miles | |
| | | | | 1,519 ft | |
| | | | | 8 miles | |
| | | | | 9 miles | |
| | | | | 9 miles | |
| | | | | 1,749 ft | |
| | | | | 1 mile | |
| | | | | 7 miles | |
| | | | | 282 ft | |
| | | | | 279 ft | |
| | | | | 322 ft | |
| | | | | 1,378 ft | |
| | | | | 5 miles | |
| | | | | 308 ft | |
| | | | | 3 miles | |
| | | | | 3 miles | |
| | | | | 10 miles | |
| | | | | 9 miles | |
| | | | | 8 miles | |
| | | | | 997 ft | |
| | | | | 5,148 ft | |
| | | | | 2 miles | |
| | | | | 1,335 ft | |
| | | | | 15 miles | |
| | | | | 7 miles | |
| | | | | 6 miles | |
| | | | | 25 miles | |
| | | | | 3 miles | |
| | | | | 3 miles | |
| | | | | 3 miles | |
| | | | | 5 miles | |
| | | | | 5,210 ft | |
| | | | | 3 miles | |
| | | | | 4,413 ft | |
| | | | | 6 miles | |
| | | | | 3 miles | |
| | | | | 1 mile | |
| | | | | 2 miles | |
| | | | | 3 miles | |
| | | | | 6 miles | |
| | | | | 6 miles | |
| | | | | 7 miles | |
| | | | | 968 ft | |
| | | | | 6 miles | |
| | | | | 2 miles | |
| | | | | 2,608 ft | |
| | | | | 2 miles | |
| | | | | 2 miles | |
| | | | | 4,101 ft | |
| | | | | 659 ft | |
| | | | | 2 miles | |
| | | | | 3 miles | |
| | | | | 1 mile | |
| | | | | 3 miles | |
| | | | | 11 miles | |
| | | | | 12 miles | |
| | | | | 9 miles | |
| | | | | 9 miles | |
| | | | | 12 miles | |
| | | | | 12 miles | |
| | | | | 17 miles | |
| | | | | 15 miles | |
| | | | | 10 miles | |
| | | | | 11 miles | |
| | | | | 17 miles | |
| | | | | 6 miles | |
| | | | | 6 miles | |
| | | | | 7 miles | |
| | | | | 15 miles | |
| | | | | 28 miles | |
| | | | | 12 miles | |
| | | | | 7 miles | |
| | | | | 16 miles | |
| | | | | 9 miles | |
| | | | | 5 miles | |
Details
Riding area

Primary Activity

Other Activities

Difficulty rating

Blue

Route Type

Point to Point

Direction

Both Directions
More Stats for
Appalachian National Scenic Trail - Complete mountain bike route
Altitude change

2,670 ft

Altitude min

122 ft

Altitude start

2,557 ft

Altitude end

5,226 ft

Grade max

-159.2%

Grade min

176.8%

Distance climb

987 miles

Distance down

977 miles

Distance flat

111 miles