Der Bikepark Leibstadt wurde anlässlich der 14. MTB Radsporttage vom 13. und 14. August 2011 offiziell eröffnet. Auf dieser Seite findet ihr verschiedenste Informationen über dessen Gestaltung sowie Benützung. Das folgende Bild zeigt ein vogelperspektivischer Ausschnitt des Bikeparks.

Der Bikepark ist für alle öffentlich zugänglich. Die offiziellen Öffnungszeiten von 9 bis 20 Uhr sind jedoch zwingend einzuhalten. Ebenfalls gelten spezielle Bike-Regeln, welche sowohl auf dem Park gut ausgeschildert und hier auf der Homepage einzusehen sind. Jeder Benützer ist verpflichtet diese Regeln zu lesen und einzuhalten. Bei Nichbeachtung behält sich der VC Leibstadt entsprechende Konsequenzen vor.
Skillpark Features
Local Trail Association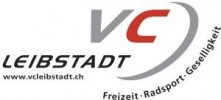 (
www.vcleibstadt.ch
)
Reports
no reports have been added for Bikepark Leibstadt yet,
add a report
.
Reports are used to indicate current condition and inform builders and other riders about any issues.
Bahnhofstrasse
Leibstadt, Switzerland
By

Flo356

VCL

&

contributors

#4597 - 86 views