I-5 Colonnade is the first ever urban mountain bike skills park. It's part of a City of Seattle park, but was funded and constructed by the Evergreen Mountain Bike Alliance (formerly Backcountry Bicycle Trails Club). The park features a novice area - the Tqalu Trail; an intermediate and advanced area - Limestone Loop; a dirt jumping section; pump track; trials area and more.
Local Trail Association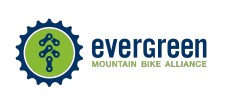 (
evergreenmtb.org
)
Reports
date
description

Feb 18, 2018 @ 8:24pm

10 hours

I visited on opening day, all those years ago, so I have a fair recollection of what this park once was. I also visited a year ago and encountered... view

Sep 5, 2016 @ 7:53pm

Sep 5, 2016

The homeless camps got cleared out and there was only one guy there with mental problems. But he could actually form coherent sentences, so he... view

Jun 2, 2016 @ 7:45am

Jun 2, 2016

Only saw four homeless there this time. One was taking a shit in the bushes. One had a tent. Another was under one of the ramps. And one had a... view

Apr 4, 2016 @ 9:09pm

Apr 4, 2016

view

Nov 15, 2015 @ 5:30pm

Nov 15, 2015

See my riding area review ... the entire place is bad, bad, bad view
view all reports »
Seattle, WA United States
Videos
no videos have been added for I-5 Colonnade yet,
add a video
.
By

canadaka

Plus &

contributors

#3848 - 1,000 views