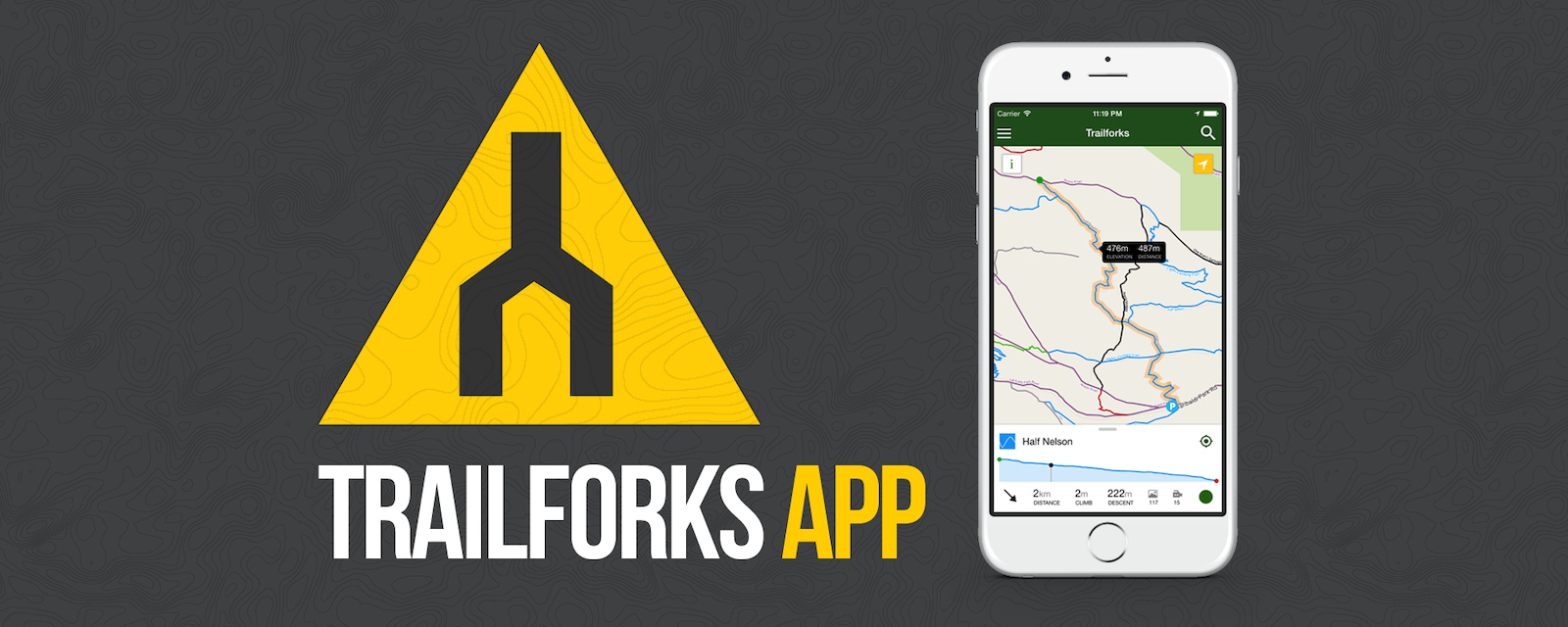 Trailforks App
Mountain Bike Trail Map App
The Trailforks app is your mobile companion to the Trailforks.com website. It allows you to download offline trail maps for use on your rides! Always have the latest trail info with fast offline trail & status/condition syncing.
Pinkbike Announces Trailforks App (Sep 2, 2015)
The largest database of mountain bike trails in the world, including thousands of biking related POI's
Available on iOS (iPhone, iPad) and Android.
Offline trail maps and info. Region updates are incremental and fast
See your GPS location on the map, for trail navigation
Display trail & route elevation profiles and 'scrub' along them to see the location on the map
View local routes that local bikers have created
View trail ridelogs from users and discover how to ride a new trail
Automatic trail routing from your location (or nearest parking lot), to the trailhead of your choosing
Sync and view your saved 'Ride Plans' or favorited routes
Lookup region & trail info including routes, photos, videos & more
View trail status & reports! Always be informed of up-to-date trail conditions & closures
Submit trail reports & conditions from the app, including taking photos of trail issues
Support the areas you ride, by donating 'Trail Karma'
View nearby bike shops on the map, quick links for directions or phoning the shop
FREE!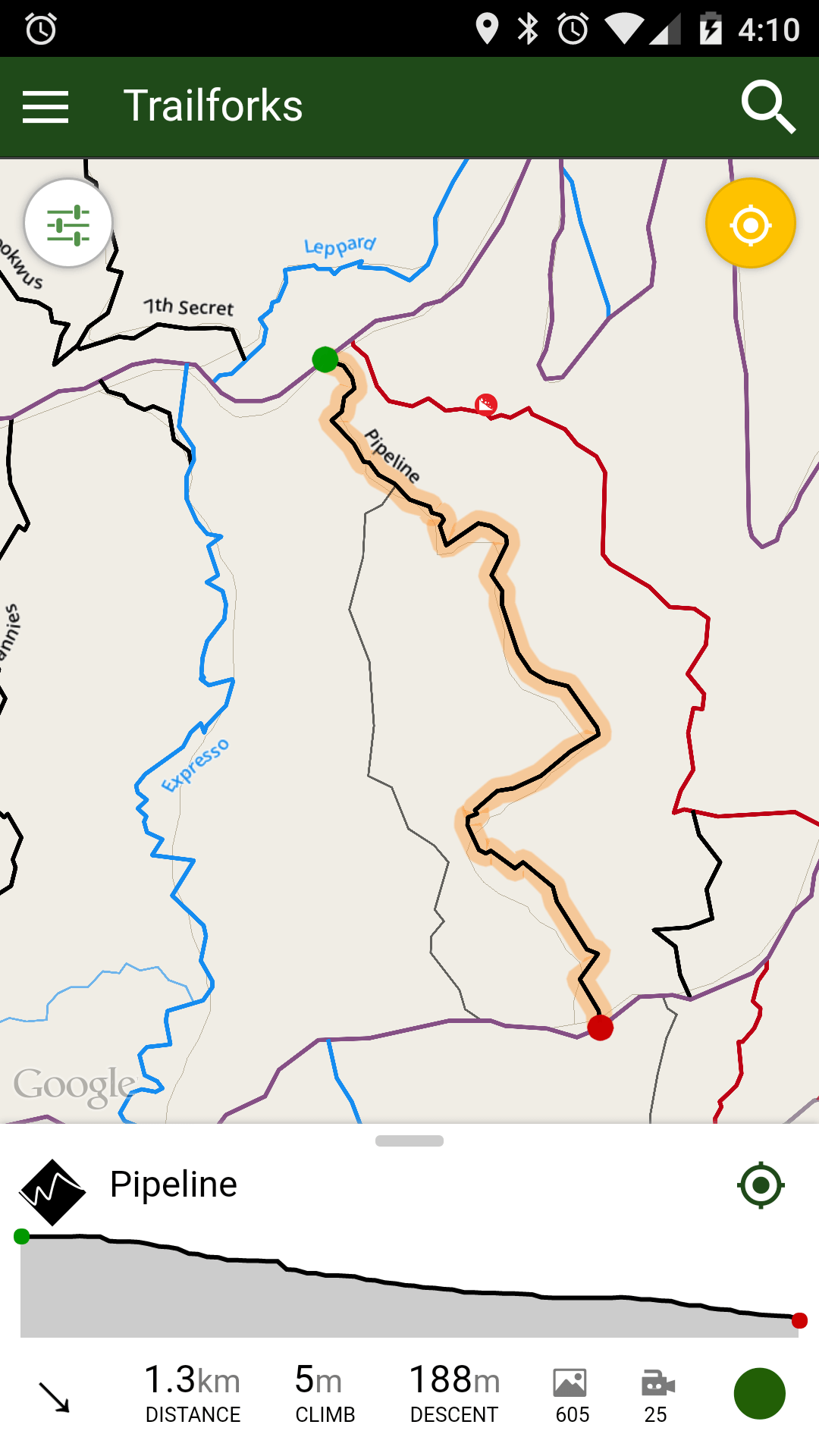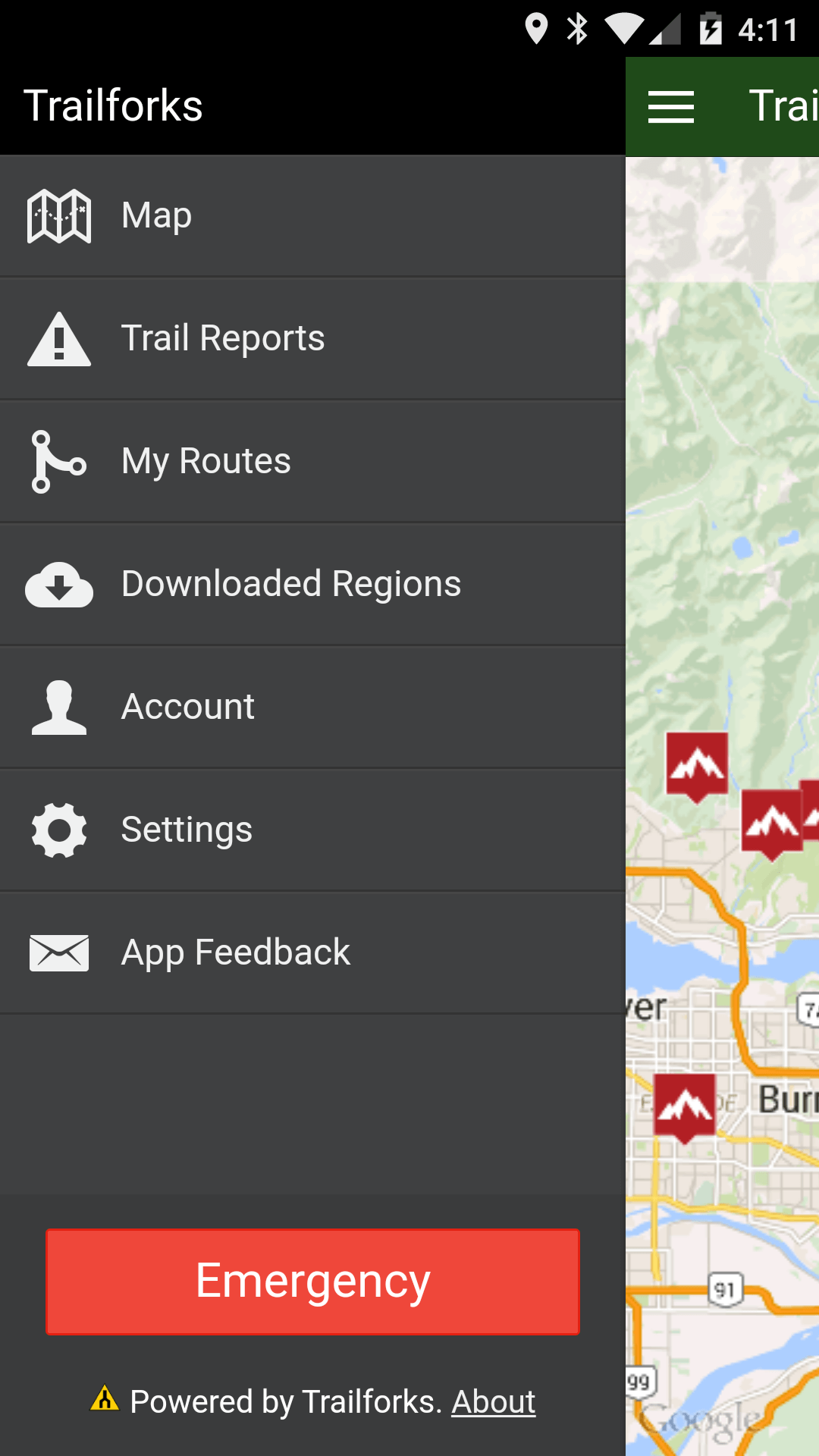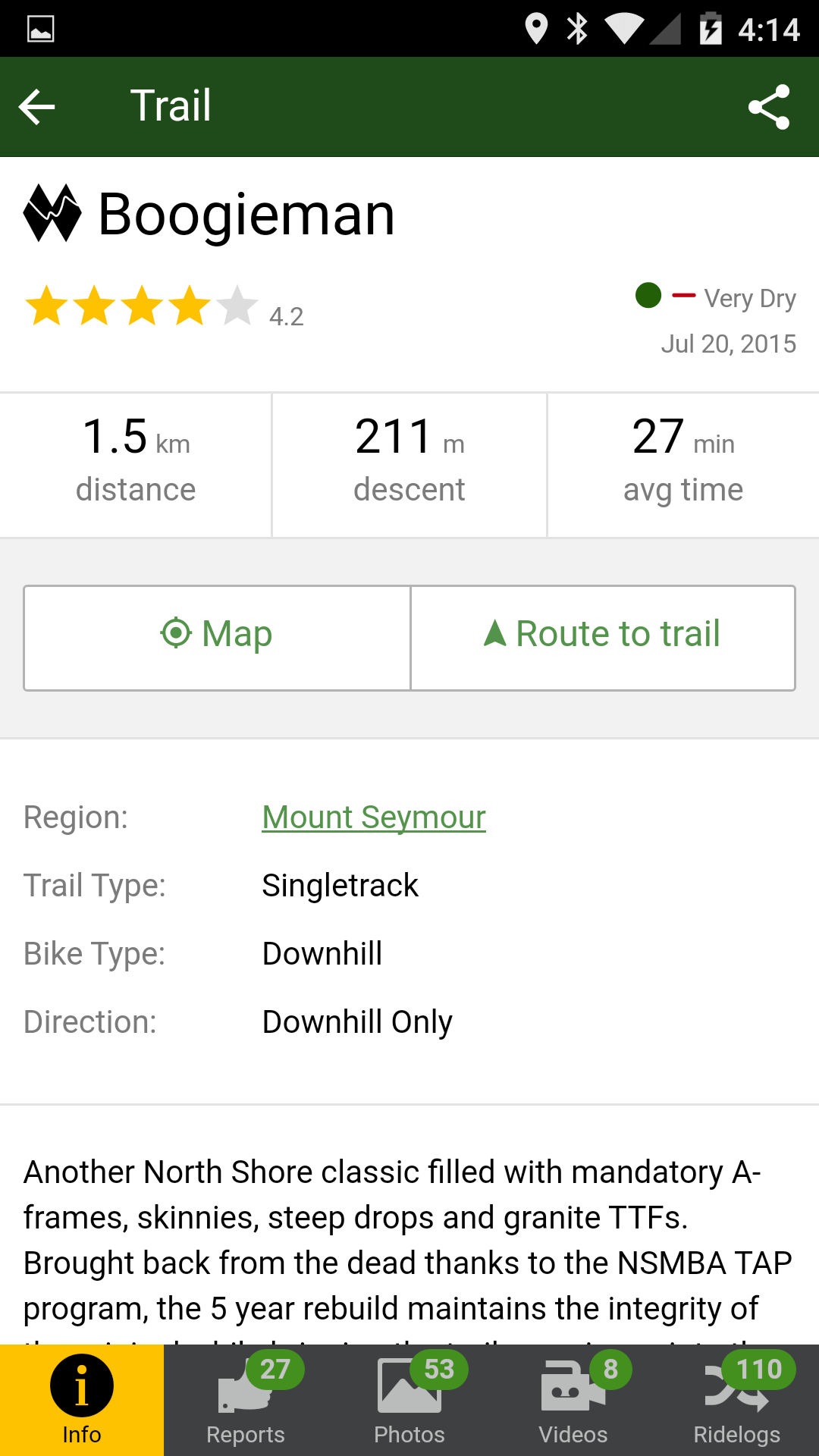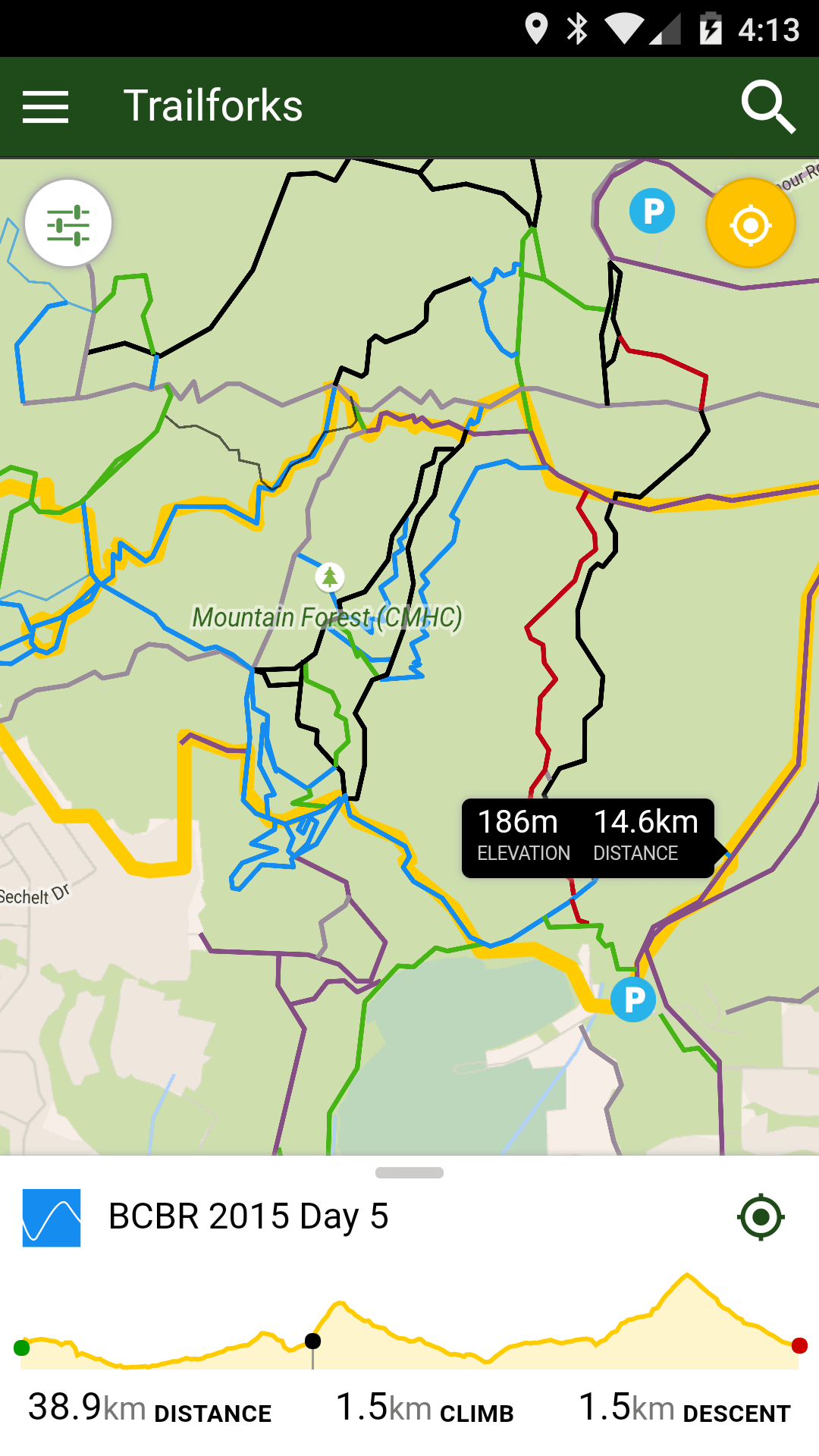 FREE?
YES! Like the website, the Trailforks trail map app is completely free to install and use. You don't have to pay for the region downloads, or to unlock advanced features. There is also no ad-networks used in the map app!
Instead we want to encourage and build the culture of giving small donations to the places you ride throughout the year using our Trail Karma program. The app does have some banners and buttons encouraging you to donate to support a particular trail or region. Your donation will go directly to the local trail association, Pinkbike/Trailforks takes no cut, the only fee is the PayPal processing fee.
Currently the donation is not done in-app, but loads the Trailforks website. Your donations are tracked and 'trail karma' points recorded on your profile.
Enjoy the best mountain biking trail map app, Trailforks!
App Blog Posts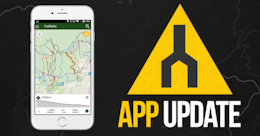 Trailforks App Anniversary Update
It's been one year since the launch of the Trailforks app and we've recently released a new app update and have a range of new features to follow.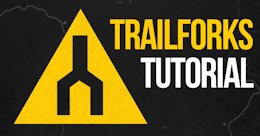 Trailforks Tutorial: Adding a Route to Your Trailforks App
Learn how to add a routes found on Trailfork to the App on your Smartphone.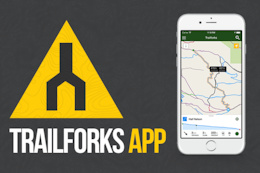 Trailforks App Released
Check out the Trailforks app for iOS and Android. Get 30,000 trails in your pocket now!