The pandemic has decreased trail funding, yet outdoor trail usage has increased. Trail associations need your help more than ever to maintain the trails for you.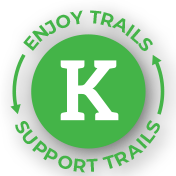 Total Donations
$501,719
USD
HOW IT WORKS
Donate to any trail association(s) of your choice during July 2020 for your chance to WIN.

MORE $ YOU DONATE
= MORE PRIZE DRAW ENTRIES
PRIZES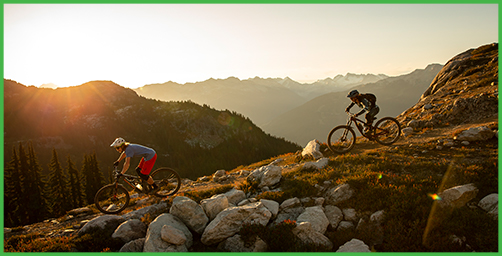 MOUNTAIN BIKING BC
7 DAY SEA-TO-SKY GETAWAY
Click here for full prize package details
PRIZE DRAW
The prize draw will be held on
August 1, 2020.
WHERE DOES MY MONEY GO?
100% of your money goes directly to the trail association of your choice.
We believe in this principle of cause and effect; that by supporting trail associations and builders, we invest in the future of maintaining and growing the trails.
WHAT IS TRAIL KARMA?
Donate directly to trail associations at the click of a button on Trailforks app or online. Learn more
TRAIL KARMA MONTH PARTNERS As we've slowed down the last few months, the tires and footprints on our trails are speeding up. There is a large gap between current funding and what is required to build and maintain the trails that bring us so much joy. Due to COVID-19, funding is being cut, while more and more people are outside using the trails. Trail associations are spread thin as trail maintenance increases and access to resources decreases.
For the month of July donate to any trail association(s) of your choice via Trailforks for a chance to win. Trailforks has teamed up with key industry partners to offer some incredible prizes. So, think about giving back, feel good, earn and spread Trail Karma and you may just win something too!
| | |
| --- | --- |
| $2 or more | 1 Karma |
| $5 or more | 3 Karma |
| $15 or more | 10 Karma |
| $25 or more | 17 Karma |
| $50 or more | 38 Karma |
1 trail karma point = 1 prize draw entry
MORE KARMA POINTS,
MORE CHANCES TO WIN
All of the above are automated suggestions, you can view any region or trail page on this website or the Trailforks app to donate to the places of your choosing. Vist the link below for your personal karma suggestions.