This map is a collaborative effort between Adventure Maps and Mountain Bike the Tetons (IMBA Chapter). Up to 20% from the sale of each map will go to support Mountain Bike the Tetons!

Mountain bikers, hikers, cross country skiers, and equestrians alike can enjoy hundreds of miles of trails on this map suitable for a wide range of skill and fitness levels. This map has route descriptions for 15 mountain bike rides, 6 hikes, 3 fat bike rides, 2 road bike rides, and 3 cross-country skiing areas. Each of these descriptions were researched by Adventure Maps in coordination with the local experts. The descriptions and overall view this map provides will help you plan a great day full of adventure and help you get home safely.

Water/Tear Proof Map, Flat Map, and Laminated Flat Map options are available (see below). Flat and Laminated maps make nice gifts as you can hang them on a wall. Electronic versions of this map for your phone or device can be downloaded as well.
Regions this product covers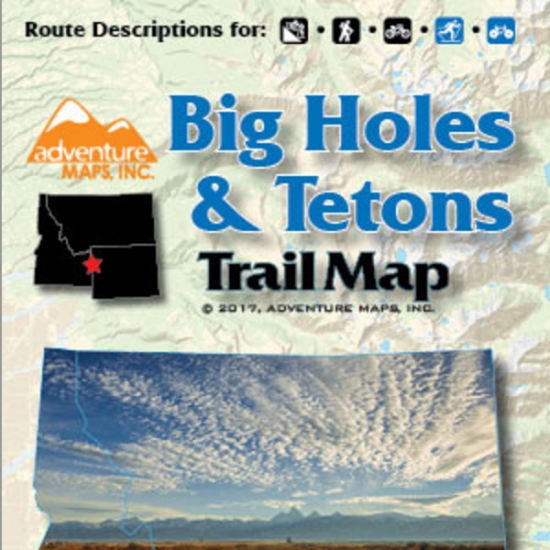 By

chuktA

TRAILFORKS

NFTA

Map Team

#110 - 1,432 views