About
Trailforks is a mountain bike trail database & management system for riders, builders & trail associations. Users can contribute data and then local trail associations have the control to approve & curate the data. Ensuring the best, latest and accurate data.
Trailforks relies on the fact that there are thousands of people out there enjoying the sport every day, many of whom have a desire to share their experiences via GPS devices. So why not share them in a central location under a structure that makes every little individual contribution accumulate and add to the usefulness of an overall resource for the benefit of the entire mountain biking community.
What is a crowd-sourced database? Trailforks is a site where users help grow and maintain the database by submitting new trails, updating existing trails & submitting reports on trails. Users can also add photos & videos which are tagged to trails found on the website. How is it controlled? Users also help moderate the site by voting to approve or deny new trails and report bad data. If a trail is submitted with the wrong name and other users don't approve it then it won't appear on the website.
Pinkbike Announces Trailforks Article (Oct 16, 2014)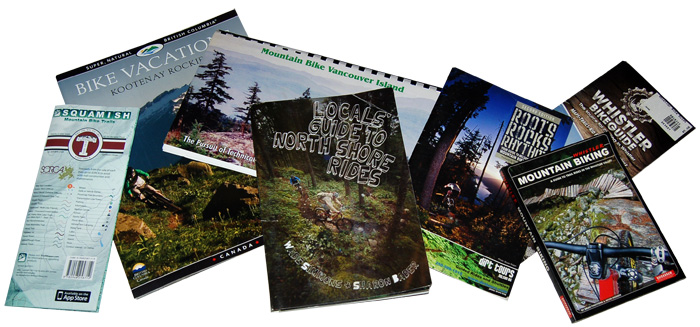 Trailforks is an online supplement and is in no way a replacement to the many excellent local guidebooks and maps available on the market. We highly encourage buying a local guidebook or map, it often supports local riding groups and having a hard copy with no batteries to run-out can be invaluable!
Why Trailforks?
There are plenty of other trail database websites out there, Trailforks was built specifically for mountain biking, with features and data aimed at biking. Trailforks strives to stand out being the premier source.
Trailforks is a unique mix between a crowd-sourced and moderated site, built from the start with local trail associations & clubs in mind. Offering unique features and tools to help promote local clubs, business and trail supporters. Promoting clubs on trail and area pages, encouraging users to join or donate. We also promote local products like physical maps and guidebooks.
Trailforks provides a huge array of features and has access to a massive amount of data from Pinkbike.
The organization of trails also differs on Trailforks, most trails are grouped into "riding areas" or "trail networks" which we believe is the most logical.
Trailforks is owned by Pinkbike a trusted name in the mountain bike community that has the resources to make the project a success and ensure its longevity.
Trailforks is fast, powered by the Pinkbike data-center and created using the performance-focused Pinkbike framework that can handle millions of users. Unlike other trail websites, Trailforks is not cluttered and slowed down by advertisements!
At Trailforks we believe in access to data! Trailforks can empower mountain bike clubs and associations. Allowing them to gain data from Trailforks for use on their own websites using our various widgets, rss & kml feeds and JSON API. We can also create custom embeddable widgets on request!
FREE! We will never charge for access to the trail data on the website.
Managing Trails / Sensitive trails
Riding communities have different policies regarding online trail data & unsanctioned trails. Trailforks has worked with local clubs to build in features to satisfy their needs. Trailforks has a permissions system that allows us to grant certain members with the ability to control all of the content under their region. Each trail association can decide what should be seen online. Trails have 3 levels of visibility; public, location hidden and hidden.
Many clubs and trail associations are funded solely on the sales of physical maps and guidebooks. We will help promote any map product that is for sale and will feature the appropriate riding associations logo on trail & area pages. On a trail or region page the ability to download the gps data (kml, gpx) can be disabled. As well, the option to view a printable map can also be disabled for a specific region.
Structure
Trail information is stored in a hierarchy of regions allowing different parts to be reused and for the site to scale. Each region level shows all the content below it, making each region its own mini-site. The hierarchy looks like this:
Country -> Province -> Sub Region -> City -> Riding Area -> Trail
Platform
Trailforks is designed to be a platform that local riding associations can use to help manage their trails and promote their events. Trail reports are a great tool for associations to keep a record of work done to trails and be notified when there are issues on a particular trail.
Trailforks can also be used to help manage & promote local Trail Supporter programs. Recording who sponsored a trail and when, who the trail builders are and who the land manager is.
Any data Trailforks generates can be shared with trail associations through RSS feeds, widgets and the Trailforks API.
read more about Trailforks & riding associations