The map provides unmatched detail of the northern region of Black Hills National Forest including popular recreation spots Roughlock Falls, Pactola Reservoir, Spearfish Canyon Scenic Byway and Deerfield and Sheridan Lakes as well as Fort Meade Recreation Area.

Trailheads will guide you to motorized and non-motorized trails, many which are marked with mileage indicators, including the very popular Eagle Cliffs and Beaver Creek Trail Systems. The Centennial and George S. Mickelson Trails are both highlighted and trails that are part of the National Recreation Trail system are duly noted. To aid in your navigation of the area, the map has shaded relief, water features, contour lines and elevations; hundreds of numbered forest service roads, OHV routes and driveable trails; and shaded areas of private property. Recreation features include areas for camping, picnics, fishing, skiing and swimming. Also provided are background information about the area, descriptions of popular recreation spots, safety tips and essential contact information.

Other features found on this map include: Black Hills, Black Hills National Forest, Crooks Tower, Crows Nest Peak, Custer Peak, Elkhorn Peak, Flag Mountain, Medicine Mountain, Nipple Butte, Norris Peak, Terry Peak, White Tail Peak.
Regions this product covers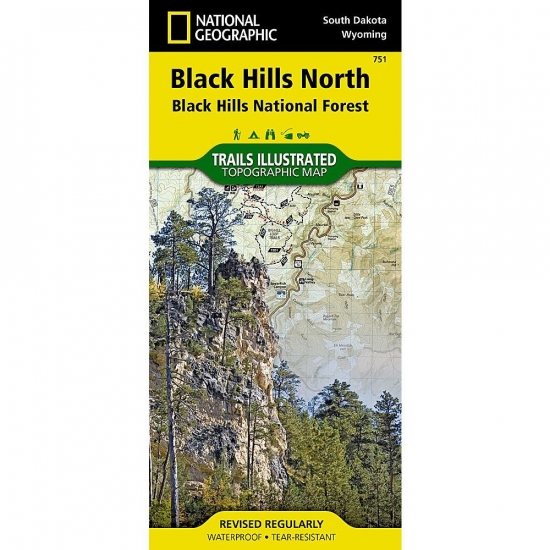 By

chuktA

TRAILFORKS

NFTA

Map Team

#149 - 649 views