Access to Ross River Dam trails is prohibited for General Public. The trails are adjacent to the town's drinking water supply.

Only members of Rockwheelers Mountain Bike Club and registered participants at their races/club rides are permitted to ride the trails under strict conditions.

Rangers will fine people for illegal entry and or non-compliance of rules.

If you're not savvy with a smart phone and Trailforks app, print this PDF before your ride.
Regions this product covers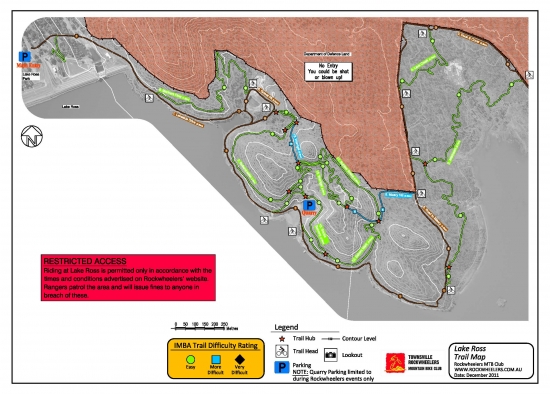 By

Longo78

TRMBC

#57 - 2,366 views