The most complete mountain bike map for southwest Colorado with trails not available on any other map.

Covering Cortez, Dolores, Mancos, Rico, Four Corners, San Juan National Forest SJNF,
LaPlata Mountains, Mesa Verde, Hovenweep, Telluride and the Canyon Of The Ancients CANM and adjacent Durango and Telluride.

This map includes complete details for 35+ Rides totaling over 500 miles. It includes rides for all ability levels and features terrain from year around desert routes to high altitude mountain trails.

Trails including the Epic Phil's World, Sand Canyon, Boggy Draw, Colorado Trail CT, Bear Creek, East Fork, Stoner mesa, Snaggletooth and much more.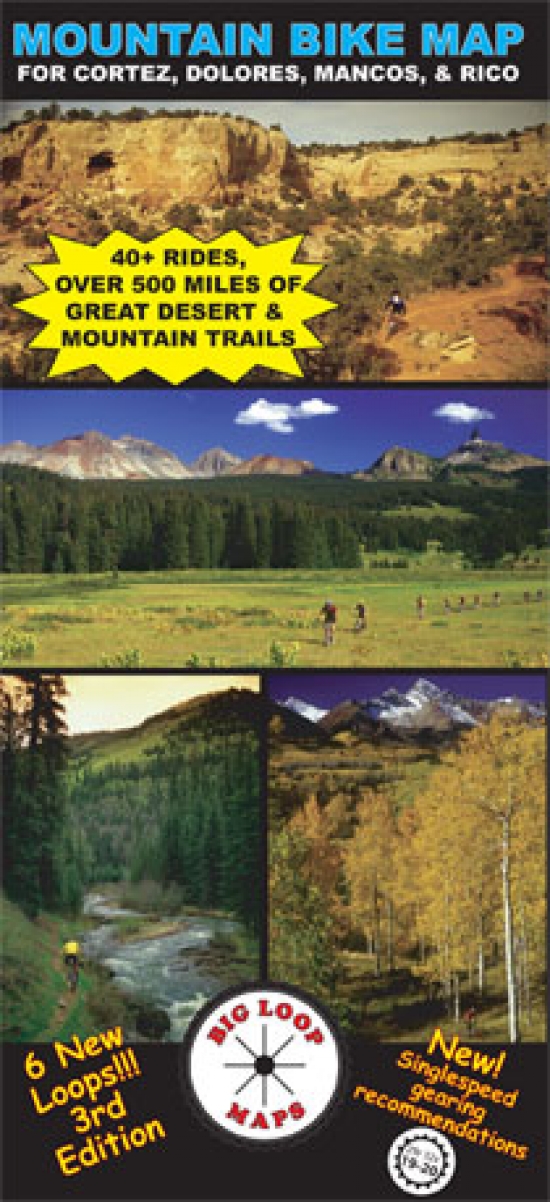 By

chuktA

TRAILFORKS

NFTA

Map Team

#86 - 1,891 views