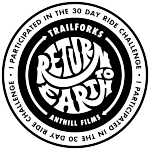 Badge no longer active!
Description
The Return To Earth 30 Day Ride Challenge ran from July 1st to July 30th 2019. If you rode all 30 days on at least 1 trail each ride you earned a daily badge. This is a special badge for those who earned all 30 badges and completed the challenge!

View statistics about the contest here!

Use this image in an Instagram story to let your followers know you completed the challenge!

Other Info
Participants

Awarded

2,239

Female: 151
Male: 1,401
Unknown: 686

Contest Awarded

2,235

Global

YES

Points

5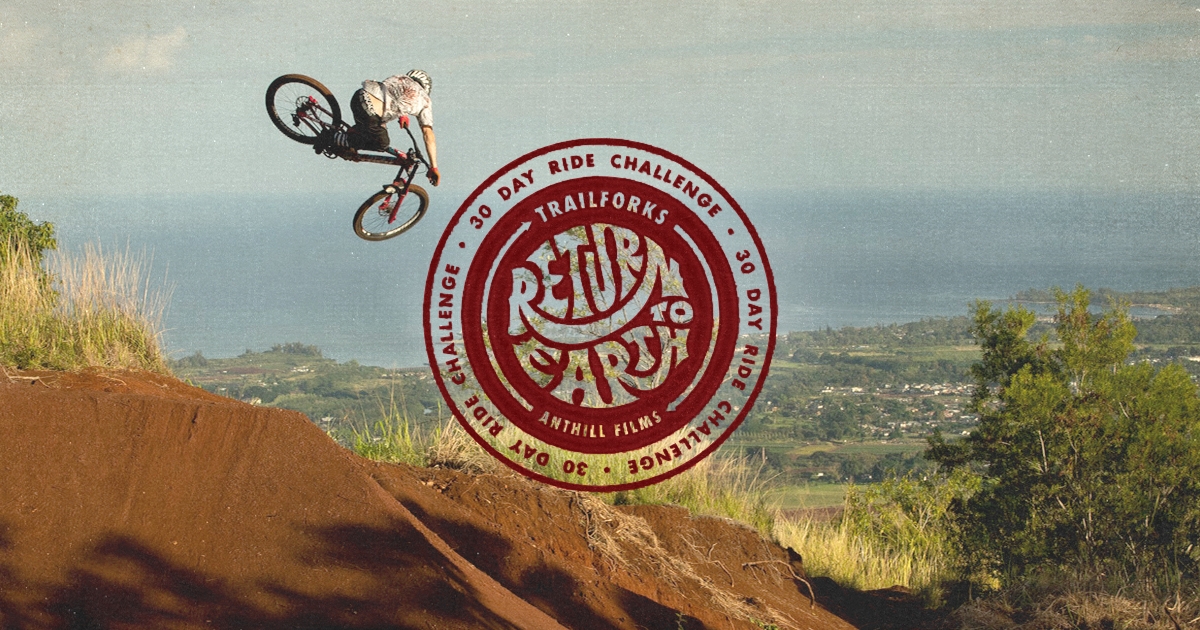 This badge is connected to a contest.
Badge Awarded To
time
username
ridelog

Aug 5, 2019 06:08 pm

Aug 5, 2019

Aug 5, 2019 06:08 pm

Aug 5, 2019

Aug 5, 2019 06:08 pm

Aug 5, 2019

Aug 1, 2019 03:08 pm

Aug 1, 2019

Aug 1, 2019 01:08 pm

Aug 1, 2019

Aug 1, 2019 01:08 pm

Aug 1, 2019

Jul 31, 2019 09:07 pm

Jul 31, 2019

Jul 31, 2019 09:07 pm

Jul 31, 2019

Jul 31, 2019 09:07 pm

Jul 31, 2019

Jul 31, 2019 09:07 pm

Jul 31, 2019

Jul 31, 2019 09:07 pm

Jul 31, 2019

Jul 31, 2019 09:07 pm

Jul 31, 2019

Jul 31, 2019 09:07 pm

Jul 31, 2019

Jul 31, 2019 09:07 pm

Jul 31, 2019

Jul 31, 2019 09:07 pm

Jul 31, 2019

Jul 31, 2019 09:07 pm

Jul 31, 2019

Jul 31, 2019 09:07 pm

Jul 31, 2019

Jul 31, 2019 09:07 pm

Jul 31, 2019

Jul 31, 2019 09:07 pm

Jul 31, 2019

Jul 31, 2019 09:07 pm

Jul 31, 2019

Jul 31, 2019 09:07 pm

Jul 31, 2019

Jul 31, 2019 09:07 pm

Jul 31, 2019

Jul 31, 2019 09:07 pm

Jul 31, 2019

Jul 31, 2019 09:07 pm

Jul 31, 2019

Jul 31, 2019 09:07 pm

Jul 31, 2019

Jul 31, 2019 09:07 pm

Jul 31, 2019

Jul 31, 2019 09:07 pm

Jul 31, 2019

Jul 31, 2019 09:07 pm

Jul 31, 2019

Jul 31, 2019 09:07 pm

Jul 31, 2019

Jul 31, 2019 09:07 pm

Jul 31, 2019

Jul 31, 2019 09:07 pm

Jul 31, 2019

Jul 31, 2019 09:07 pm

Jul 31, 2019

Jul 31, 2019 09:07 pm

Jul 31, 2019

Jul 31, 2019 09:07 pm

Jul 31, 2019

Jul 31, 2019 09:07 pm

Jul 31, 2019

Jul 31, 2019 09:07 pm

Jul 31, 2019

Jul 31, 2019 09:07 pm

Jul 31, 2019

Jul 31, 2019 09:07 pm

Jul 31, 2019

Jul 31, 2019 09:07 pm

Jul 31, 2019

Jul 31, 2019 09:07 pm

Jul 31, 2019

Jul 31, 2019 09:07 pm

Jul 31, 2019

Jul 31, 2019 09:07 pm

Jul 31, 2019

Jul 31, 2019 09:07 pm

Jul 31, 2019

Jul 31, 2019 09:07 pm

Jul 31, 2019

Jul 31, 2019 09:07 pm

Jul 31, 2019

Jul 31, 2019 09:07 pm

Jul 31, 2019

Jul 31, 2019 09:07 pm

Jul 31, 2019

Jul 31, 2019 09:07 pm

Jul 31, 2019

Jul 31, 2019 09:07 pm

Jul 31, 2019

Jul 31, 2019 09:07 pm

Jul 31, 2019