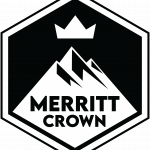 Badge no longer active!
Description
The Virtual Merritt Crown badge is worn proudly by the most noble mountain bikers. By completing 120 kilometers, with 3,000 meters elevation in a single ride anywhere in the world, you too can become #MTBroyalty.

Log your ride between June 19-July4 for your chance to win prizes. See link for more info: Virtual Merritt Crown
Criteria
Activity

Single Ride

YES

Start Date

Tuesday May 4, 2021

End Date

Sunday July 4, 2021

Distance

75 miles

Climb

9,843 ft
Other Info
Participants

Awarded

1,859

Female: 22
Male: 527
Unknown: 1,309

Contest Awarded

58

Global

YES

Points

1
This badge is connected to a contest.
Badge Awarded To
time
username
ridelog

Aug 10, 2021 04:08 am

Aug 10, 2021

ridelog

Aug 8, 2021 05:08 am

Aug 8, 2021

ridelog

Jul 26, 2021 04:07 am

Jul 26, 2021

ridelog

Jul 19, 2021 04:07 am

Jul 19, 2021

ridelog

Jul 18, 2021 08:07 am

Jul 18, 2021

ridelog

Jul 16, 2021 04:07 am

Jul 16, 2021

ridelog

Jul 13, 2021 04:07 am

Jul 13, 2021

ridelog

Jul 9, 2021 11:07 pm

Jul 9, 2021

ridelog

Jul 9, 2021 09:07 am

Jul 9, 2021

ridelog

Jul 9, 2021 09:07 am

Jul 9, 2021

ridelog

Jul 8, 2021 08:07 am

Jul 8, 2021

ridelog

Jul 8, 2021 04:07 am

Jul 8, 2021

ridelog

Jul 6, 2021 04:07 am

Jul 6, 2021

ridelog

Jul 6, 2021 04:07 am

Jul 6, 2021

ridelog

Jul 5, 2021 11:07 am

Jul 5, 2021

ridelog

Jul 5, 2021 04:07 am

Jul 5, 2021

ridelog

Jul 5, 2021 04:07 am

Jul 5, 2021

ridelog

Jul 4, 2021 11:07 pm

Jul 4, 2021

ridelog

Jul 4, 2021 04:07 pm

Jul 4, 2021

ridelog

Jul 4, 2021 04:07 am

Jul 4, 2021

ridelog

Jul 4, 2021 03:07 am

Jul 4, 2021

ridelog

Jul 4, 2021 01:07 am

Jul 4, 2021

ridelog

Jul 4, 2021 12:07 am

Jul 4, 2021

ridelog

Jul 3, 2021 11:07 pm

Jul 3, 2021

ridelog

Jul 3, 2021 11:07 pm

Jul 3, 2021

ridelog

Jul 3, 2021 09:07 pm

Jul 3, 2021

ridelog

Jul 3, 2021 09:07 pm

Jul 3, 2021

ridelog

Jul 3, 2021 08:07 pm

Jul 3, 2021

ridelog

Jul 3, 2021 07:07 pm

Jul 3, 2021

ridelog

Jul 3, 2021 07:07 pm

Jul 3, 2021

ridelog

Jul 3, 2021 07:07 pm

Jul 3, 2021

ridelog

Jul 3, 2021 06:07 pm

Jul 3, 2021

ridelog

Jul 3, 2021 06:07 pm

Jul 3, 2021

ridelog

Jul 3, 2021 06:07 pm

Jul 3, 2021

ridelog

Jul 3, 2021 06:07 pm

Jul 3, 2021

ridelog

Jul 3, 2021 06:07 pm

Jul 3, 2021

ridelog

Jul 3, 2021 06:07 pm

Jul 3, 2021

ridelog

Jul 3, 2021 05:07 pm

Jul 3, 2021

ridelog

Jul 3, 2021 05:07 pm

Jul 3, 2021

ridelog

Jul 3, 2021 05:07 pm

Jul 3, 2021

ridelog

Jul 3, 2021 05:07 pm

Jul 3, 2021

ridelog

Jul 3, 2021 04:07 pm

Jul 3, 2021

ridelog

Jul 3, 2021 04:07 pm

Jul 3, 2021

ridelog

Jul 3, 2021 04:07 pm

Jul 3, 2021

ridelog

Jul 3, 2021 04:07 pm

Jul 3, 2021

ridelog

Jul 3, 2021 03:07 pm

Jul 3, 2021

ridelog

Jul 3, 2021 03:07 pm

Jul 3, 2021

ridelog

Jul 3, 2021 03:07 pm

Jul 3, 2021

ridelog

Jul 3, 2021 02:07 pm

Jul 3, 2021

ridelog

Jul 3, 2021 02:07 pm

Jul 3, 2021

ridelog