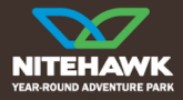 Geo
Address

Grande Prairie

,

Alberta

Canada
We launched the Gravity Mountain Bike Park in August 2007. The Gravity Park provides a system of trails for people who love to mountain bike. "Gravity" alludes to the Bauer Triple Chair you can ride up to the top of the mountain for comfort. These parks are very popular in North America and it's exciting to see Grande Prairie with one. Just like skiing we have easy to more challenging trails for the bikers. It's great for young people and families. We're proud to have it open.
Review Grande Prairie Ski Club
No reviews yet, be the first to write a review!
Earn Trail Karma by Donating to the Local Trail Association
help fund trail maintenance and development
Donate