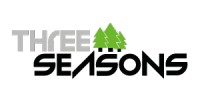 Phone
+393463882034
Geo
Address

Via Paravera, 8

111000

Italy
We are a team of people who have dedicated their lives to mountain biking with the desire to make our home, the Alps, known to all those who, like us, love cycling: Three seasons is the end result. We offer Bike Shuttle service, breathtaking Enduro tours and epic days around Pila and La Thuile bike park!
Review Three Seasons
No reviews yet, be the first to write a review!