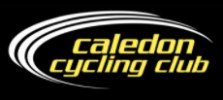 Geo
Address

Caledon

,

Ontario

Canada
The Caledon Cycling Club (CCC) was created in 1998 specifically for mountain bike riders. Our location in the Caledon area offers our members quick access to a large network of local mountain bike trails. Besides organizing group rides, the CCC members and volunteers are also involved in trail building, bicycle races and we work with private property owners, municipalities and land managers to develop land access and promote bicycle advocacy. We are also affiliated with the International Mountain Bicycling Association (IMBA).

Our members range in age from 12 to 60+ and come from a wide variety of backgrounds. We have hundreds of members, making us one of the largest mountain bike clubs in Canada. The benefit of a large club is that we have enough members to ensure that every ride will include people with abilities similar to yours. Whether you are a beginner rider or an expert racer, you will comfortably fit into one of our six levels without feeling that you are too fast or too slow. New riders and lower level riders can enjoy riding with people at a slower pace, and higher level riders can be assured of a challenging environment.

We have two organized rides each week and a Spring and Fall BBQ Ride where 70 to 100+ riders participate. We also organize special rides throughout the year like the Halloween ride, a poker run and some destination rides to interesting places. For the last four years, the club has organized teams for the 24-hour relay marathons and we are now the largest single club to participant in this event. Many of our members are involved in some of the local weekly sanctioned races and or are licensed O.C.A. racers, where it is very competitive.

After you join the CCC, your fellow riders will encourage you to stay involved and help keep you active on a regular basis. You will learn a lot about bikes, riding skills, local trails and you will make a lot of new friends with similar interests. Joining the CCC is the best idea you've had in a long time. It can change your life. Go to the membership page to learn more about joining.