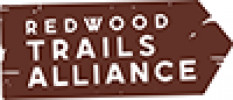 Geo
Address

Napa

,

California

United States
REMBA was founded in April of 2015 by Nick and Jake.

REMBA was conceived as a project to unify and inform people who ride bicycles in the North Bay and North Coast.

REMBA is about sharing information to help promote positive outcomes for everyone who rides bikes, especially off roads.

REMBA is not a discussion forum, rather, it is a means to get the word out and let everyone know when important things are happening.

REMBA seeks to partner with other positive organizations to more effectively empower you to get awesome things done.

REMBA is a resource to everyone who seeks to improve conditions through better communication and collaboration among mountain bikers in Northern California.
Review Redwood Empire Mountain...
No reviews yet, be the first to write a review!
Earn Trail Karma by Donating to the Local Trail Association
help fund trail maintenance and development
Donate