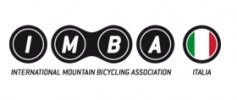 | | |
| --- | --- |
| Geo | |
| Address | Italy |
IMBA Italia nasce dall'unione di un gruppo di amici e colleghi che condividono la passione per la mountain bike ed il sogno di rendere IMBA una solida realtà anche in Italia.

IMBA (International Mountain Bicycling Association) è un'associazione internazionale no-profit che ha come obiettivo assicurare e sviluppare un accesso sostenibile ai sentieri per i biker integrando la mountain bike con il territorio e le comunità.

IMBA nasce negli Stati Uniti nel 1988 e diventa rapidamente un punto di riferimento per il dialogo fra la comunità ciclistica del fuoristrada e gli altri utilizzatori dei sentieri, educando i biker a minimizzare il proprio impatto sull'ambiente, organizzando il mantenimento dei sentieri da parte di volontari e facendo da tramite con gli enti locali e patrocinando lo sviluppo di nuovi progetti.

Oggi IMBA vanta oltre 35.000 membri in tutto il mondo, 200 aziende partner, 600 negozi ed è presente in 30 paesi.
Upcoming Events
Past Events
Earn Trail Karma by Donating to the Local Trail Association
help fund trail maintenance and development
Donate
Grazie per aver contribuito a sostenere IMBA Italia.

Grazie al tuo aiuto IMBA Italia potrà creare, migliorare e preservare
favolose esperienze in mountain bike in tutta Italia.

Ricordati di seguirci su facebook, Instagram e Twitter.