Date

Sunday October 11, 2020 at 9:00am AWST

past event

Type

Activities

Location

Email

ivan.herman.au@gmail.com

Facebook

Registration

Open Paid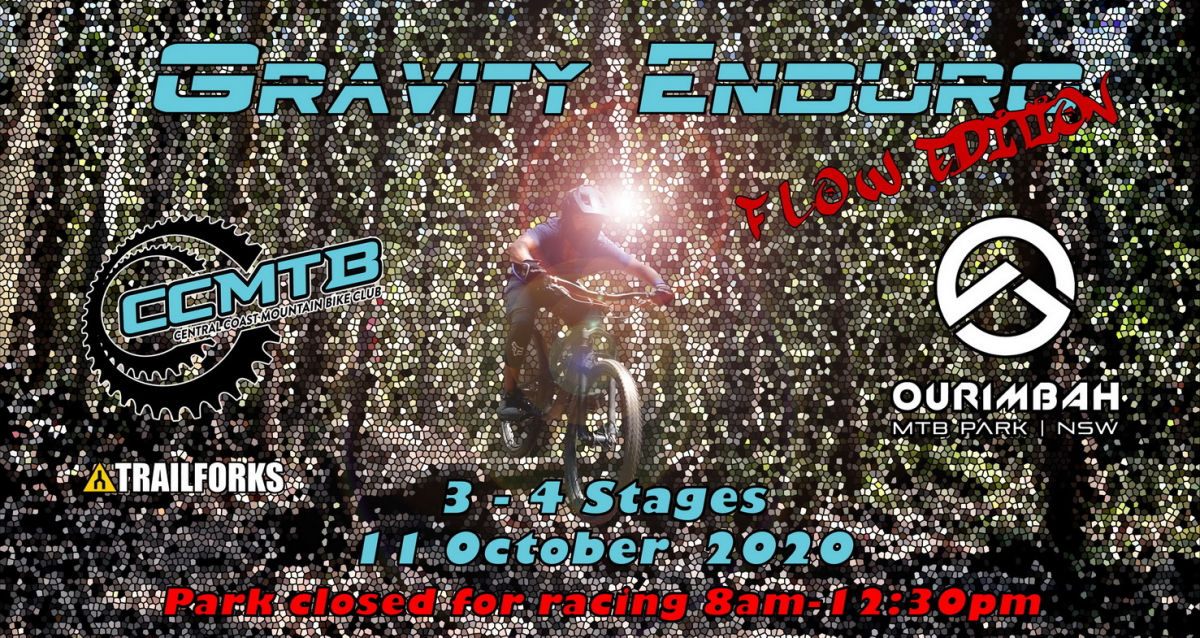 Race Details:
This has to be IT!!
After several cancellations this year, only arrival of U.F.O. would stop us to race at Ourimbah. CCMTB GE is back and its going to be a big one.. Almost 500 vertical meters of climbing and as much of a descends will test your readiness in this
flu eason.

This year as it will be short season, we are abandoning Club series as you know it from past years, rather each race will have its own spice so stay tuned on what will come next. This time you can expect 4 stage madness. Two megaastages, spicy combination of GE, DH, All Mountain and Rolercoaster with all new bits like Centrelink and new revamped finish lines wil definately test you out!! Third stage is our brand new Amaroo trail that is more tna ready for you to hit it in full steam. Last but not least is fun loving Bellbirds where Autobahn sprint will show if you were self isolating at home or n the forrest.Dead Horse

As we are comming back to racing, but still far from end of pandemic, some strict rules will apply during the race. Full information will be available on CCMTB website and FB page. I would like to ask EVERYONE to obey these rules.

On the day scheddulle:
7.30am - 8.30 am - REGISTRATIONS
9.00am - 12pm - RACE

Same format as last year : unlimmited race runs within the race timeframe, complete at least one valid run of each stage, race stages in any order, have maximum fun!
Juniors U13 will have one shutle uplift for stages 1 & 2 each (total 2 lifts per race, after that they can still race stages, but have to peddal up by themselves) by designated shutle vehicle. Anyone caught shutling up or cheating in any way will result in DNF.

There will be no Riders briefing and podium on the day. Riders Briefing will be completed online and champions will receive digital podium photoshot.

Ourimbah MTB Park will be closed for public between 8am and 12.30pm.
Comments