We have moved Trailforks support to a new help center. Please visit
help.trailforks.com
for support.
These articles might be out of date.
Here's a quick how to on subscribing to a specific trail. This is great for builders and maintainers. Anyone subscribed to a trail will receive emails when reports are added or edits are made to that particular trail.
Scroll to the bottom of a trail detail page and click the "subscribe" button.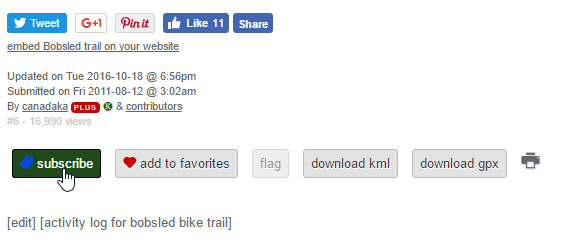 Then choose which actions you want to be notified for. Including granular trail report options.
Watch this video for a detailed tutorial.
By

brenthillier

NSMBA

TRAILFORKS

#13 - 3,876 views