Backcountry Skiing Map & Planning App
Learn about the Trailforks features useful for backcountry skiing mapping, planning & navigation.
Download The App
Trailforks is dedicated to giving you the best interactive trail maps, custom designed for your selected activity.
Trailforks might have started out as a mountain biking platform, but has since expanded to an array of sports that utilize trails.
Backcountry skiing or ski touring is one of them. Enjoy all the Trailforks website and app features along with the features below, which are particularly useful for backcountry ski adventures.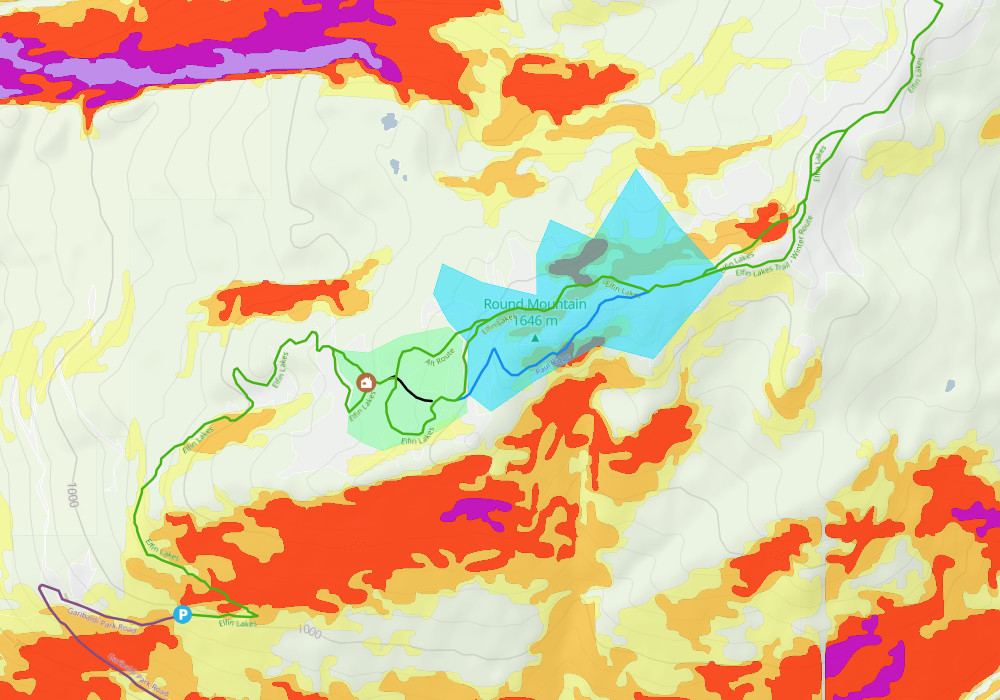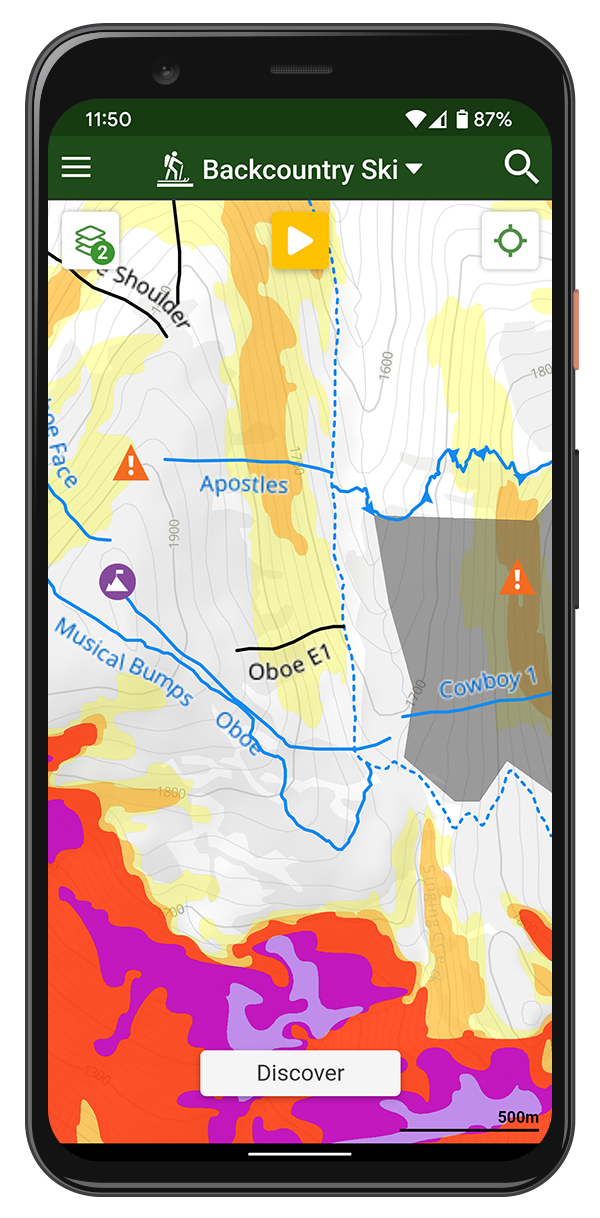 Avalanche Risk Layer
Toggle this layer on the website or app. Polygons are color based upon known avalanche danger slope angles, with red being the most dangerous areas. Many factors are involved in an avalanche (e.g. slab, a weak layer, a trigger, and a slope angle steep enough to slide). This layer only highlights angles that avalanches typically form.
Closure & Danger Zone Polygons
Polygons are contributed to the map showing areas that might be closed, or closed to motor-vehicle use. Which can help in avoiding user-conflict with snow mobiles.
High avalanche or no-go zones might also be mapped, or just a polygon showing an entire area you can ski, like an open bowl.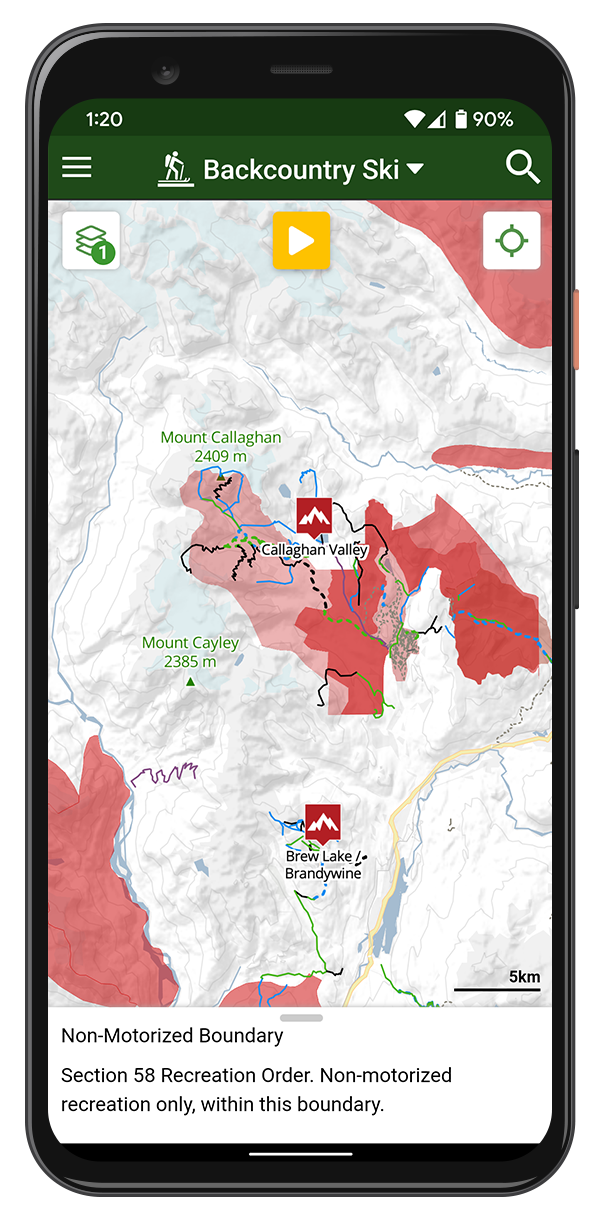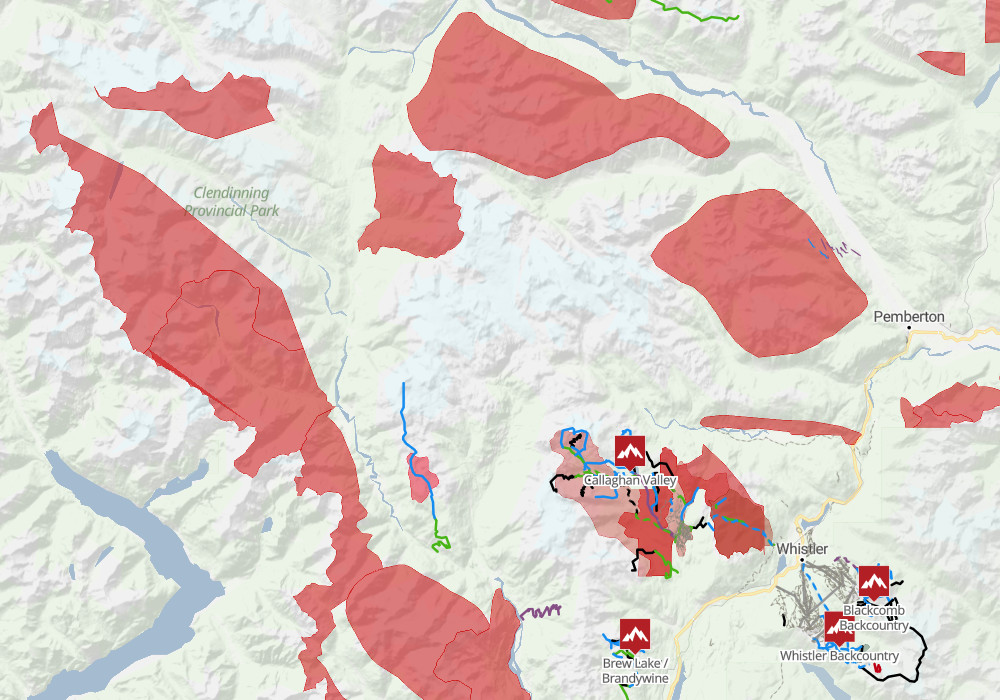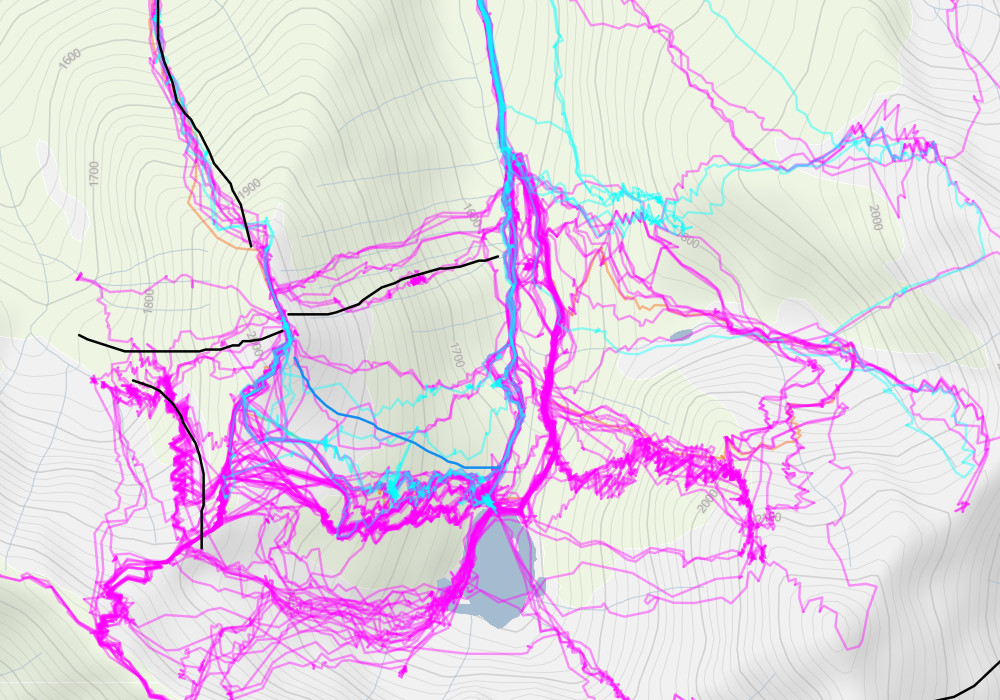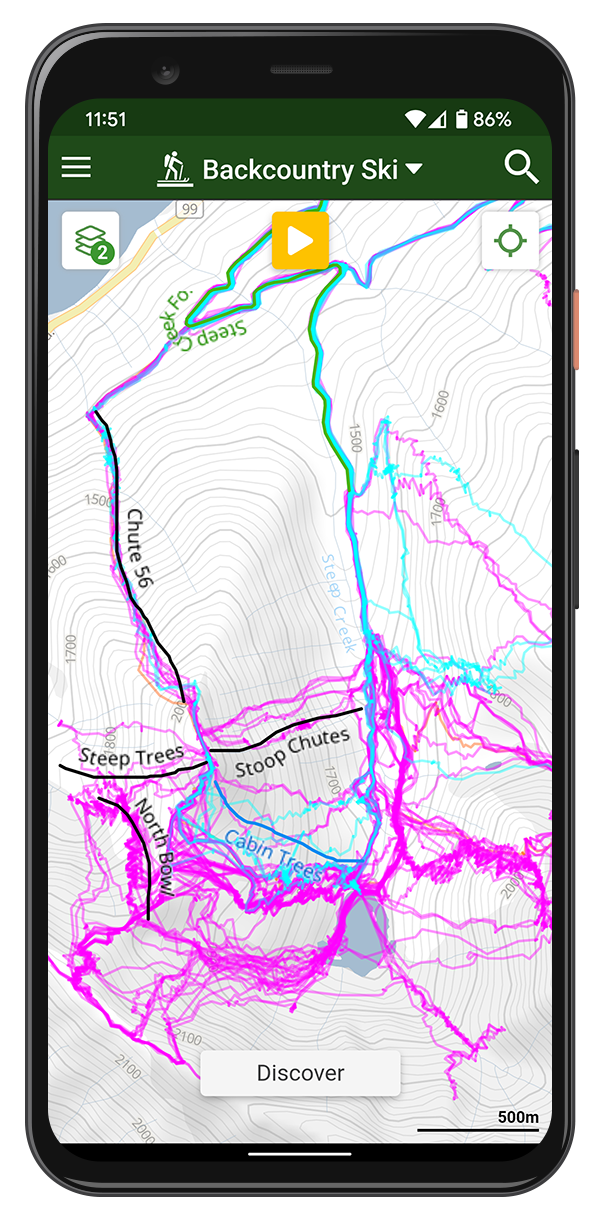 Winter Activity Recordings
View public tracks recorded by others, colored coded by activity in our new winter activity recordings layer. Help plan your trip route in popular zones, or seek out new terrain which is not popular.
Mapped Trails & POIs
The database of mapped trails and routes is always growing. Find mapped trails, most commonly used for access routes for ski touring. Check recent user trail reports and other trail information.
View POIs related to ski touring, such as huts, parking spots, danger zones and more.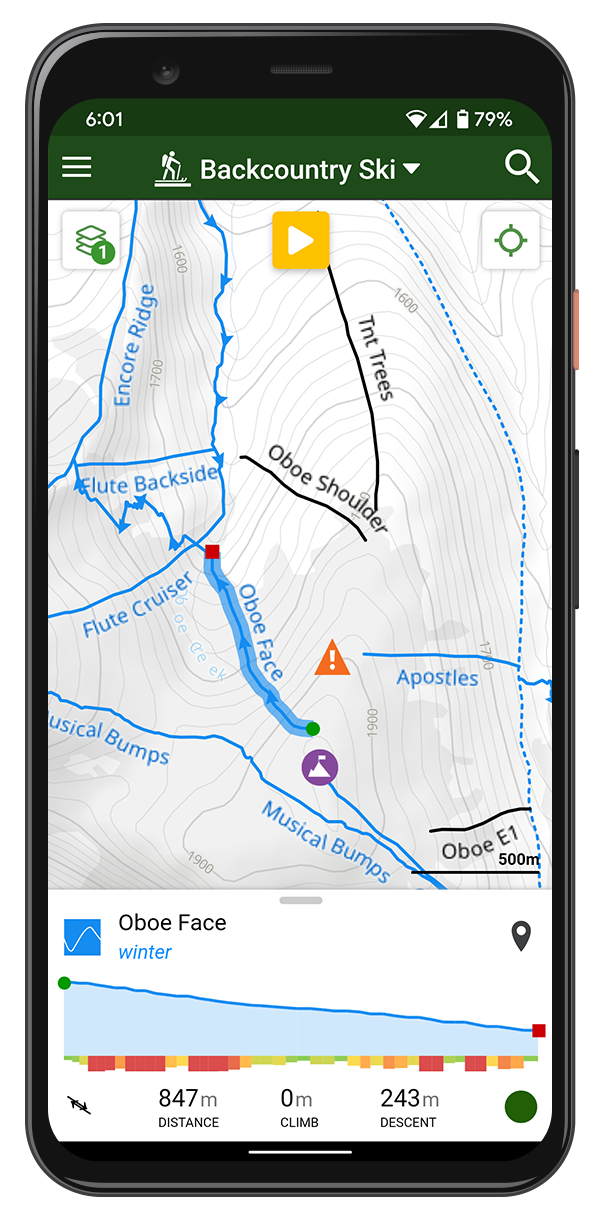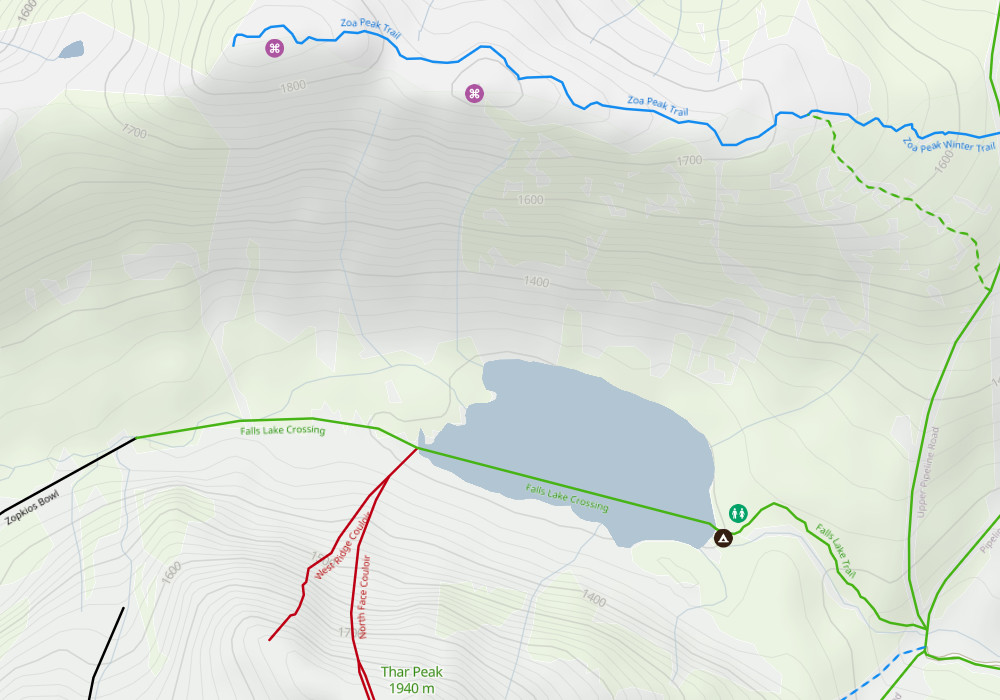 Plan Your Next Ski Tour
Adventure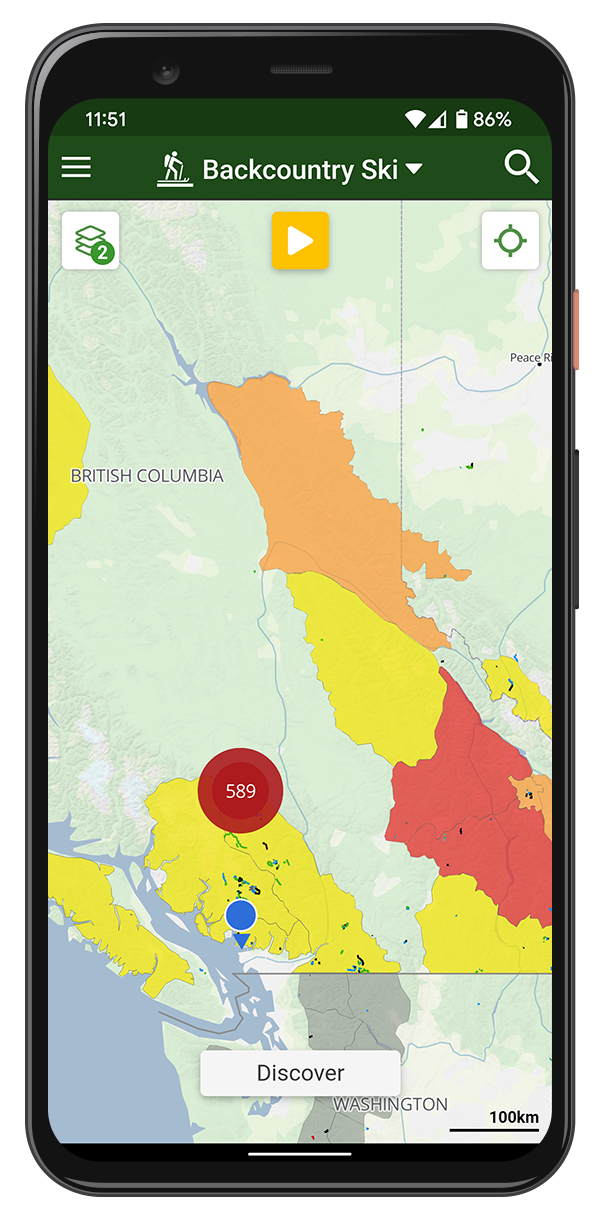 Avalanche Forecast
View avy report zones for BC and the western USA. Click to view the full avalanche forecast.
View observations by local skiers from avalanche.ca and mountainconditions.ca
Slope Layer
Provides a shaded gradient of how steep and often rugged the terrain is. Great for finding viewpoints and finding ridge traverses.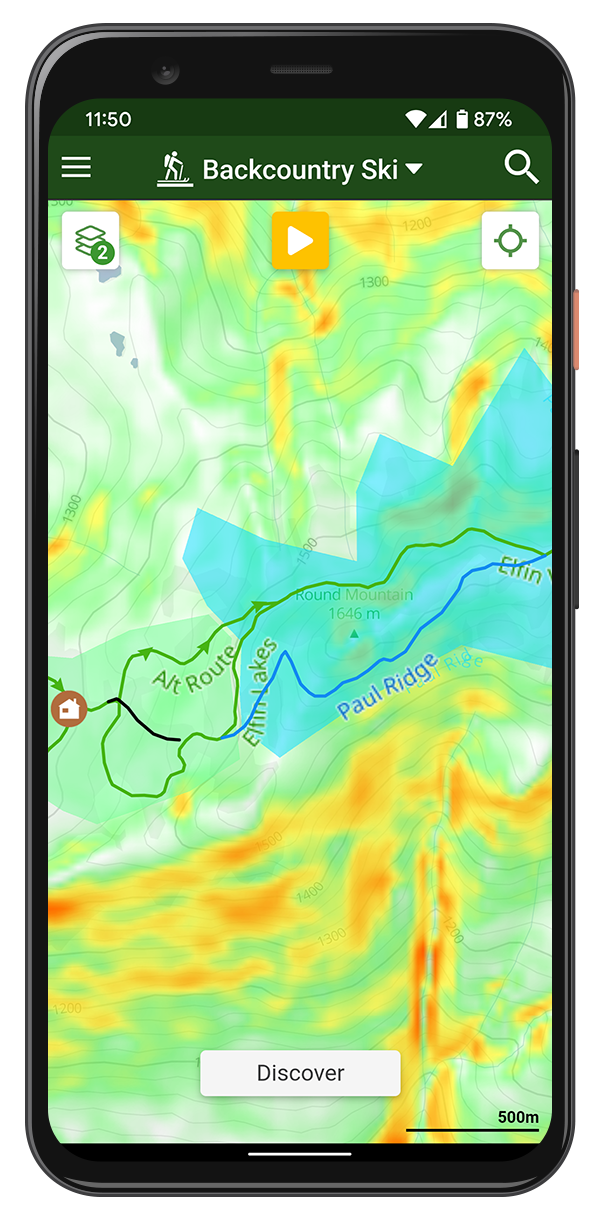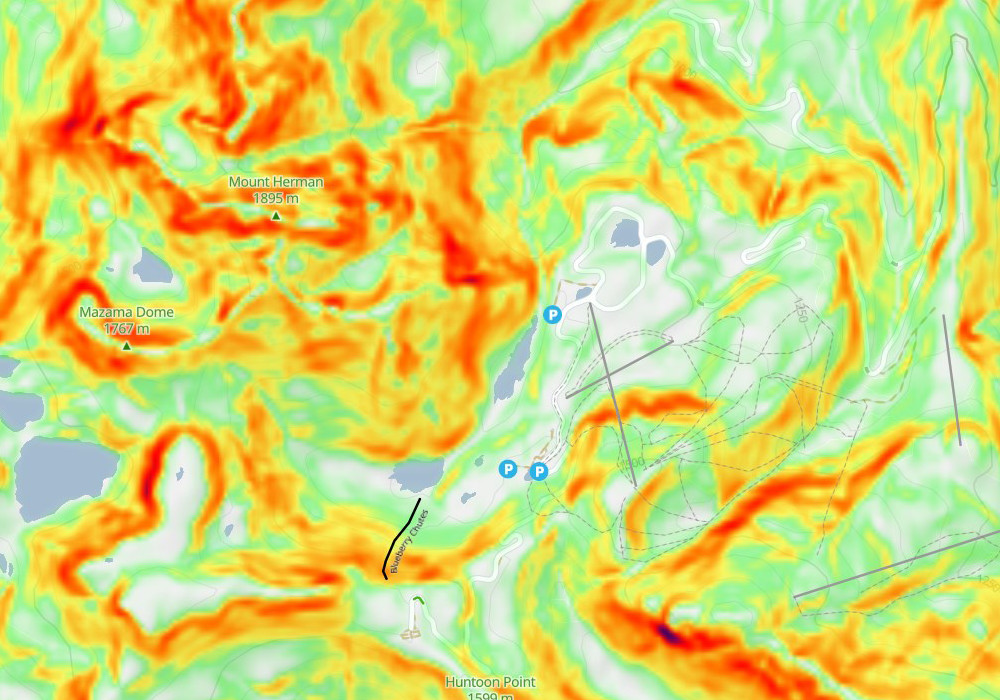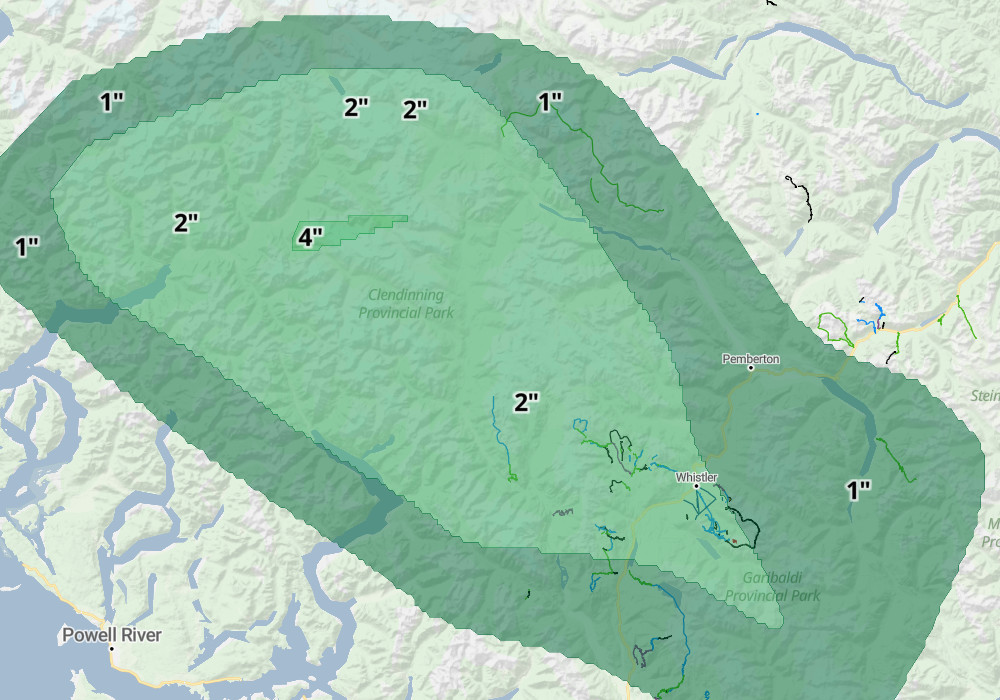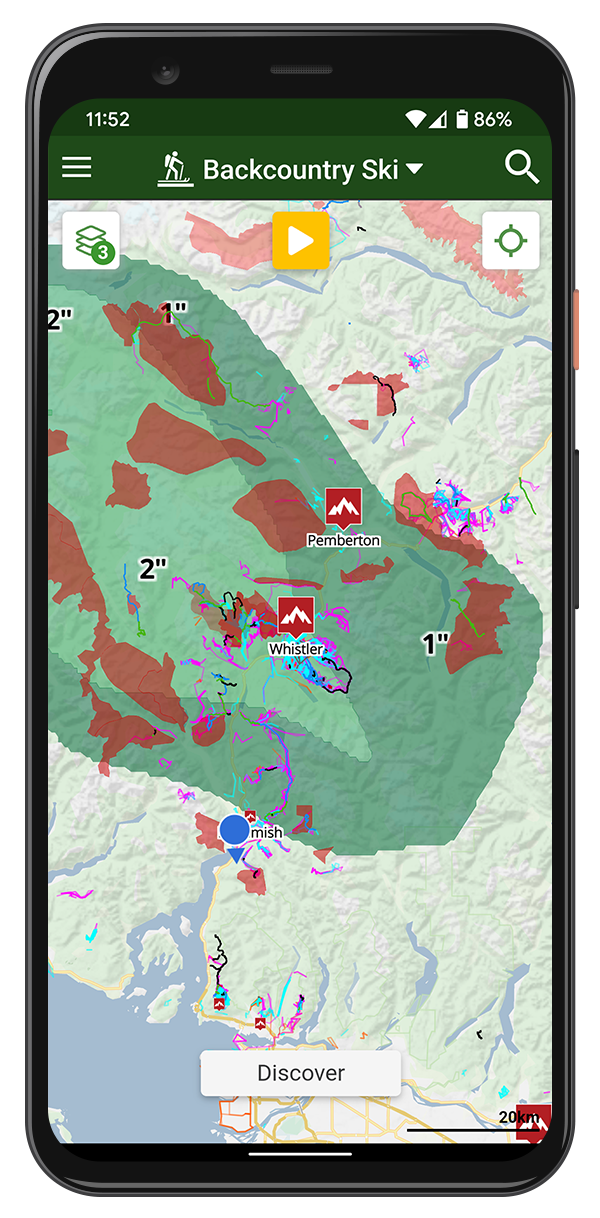 Snow Forecast
A 24-hour snowfall forecast overlay derived from NOAA weather data, which is refreshed every 12 hours. These maps are color coded to indicate the expected depth of new snow in inches.
View our weather map to find the best area to ride given the forecast.
Route Planner
Use our custom route planner on the website to draw your route tracing over any of the toggable layers. Add custom lines, pois & polygons to fully plan your trip. Sync your route plan to the app and navigate out in the mountains.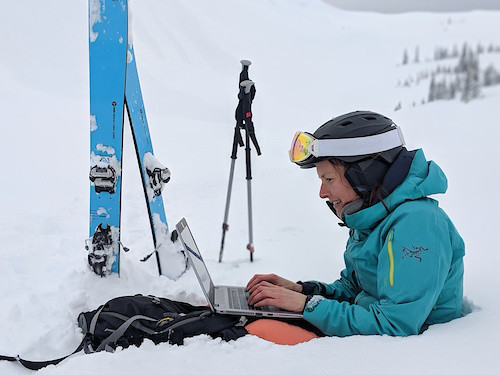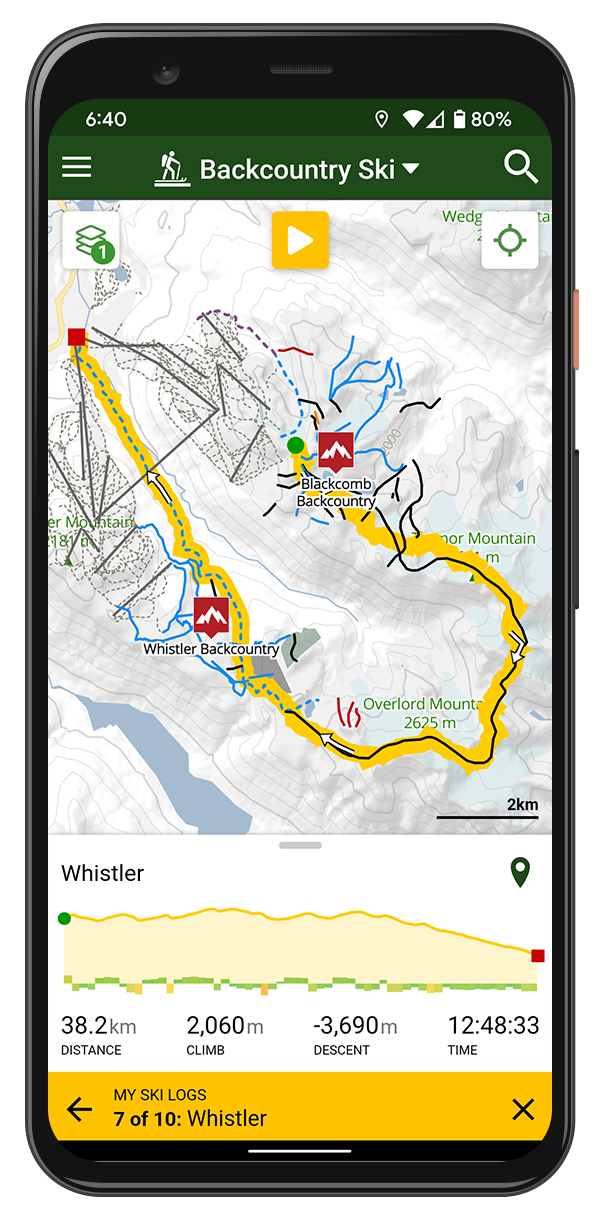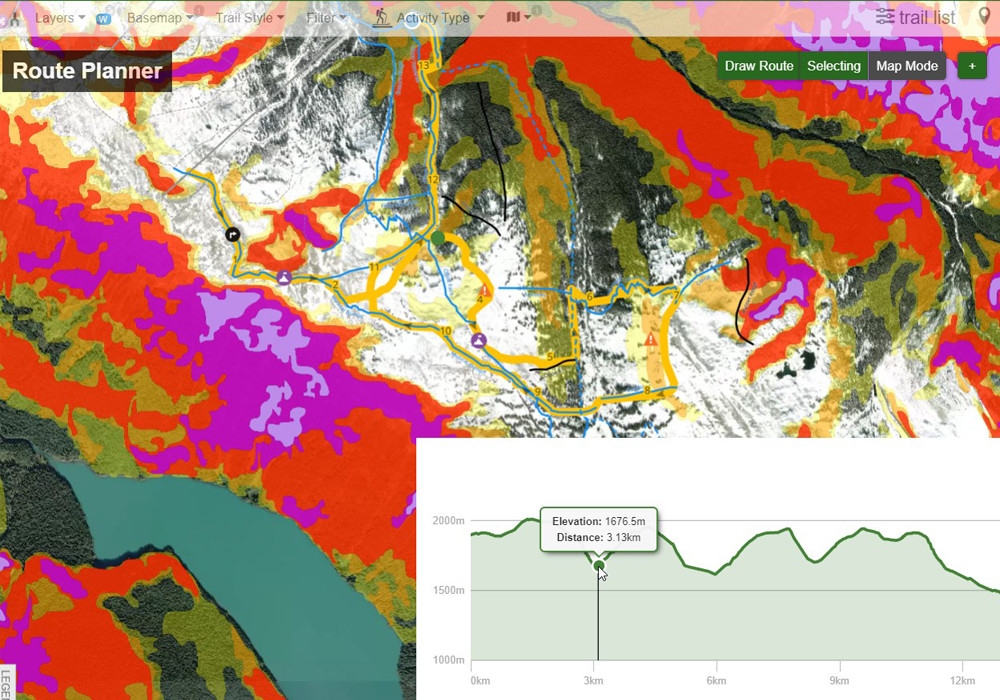 Plan on The Website
Use the App in the Backcountry!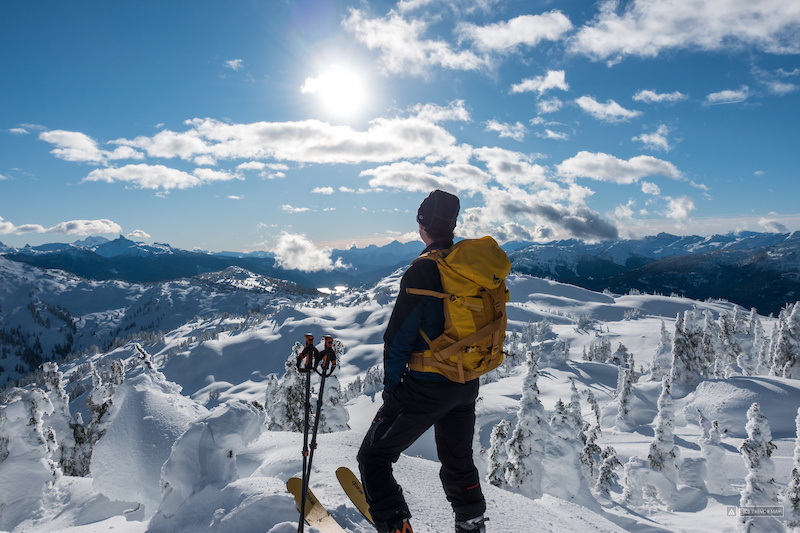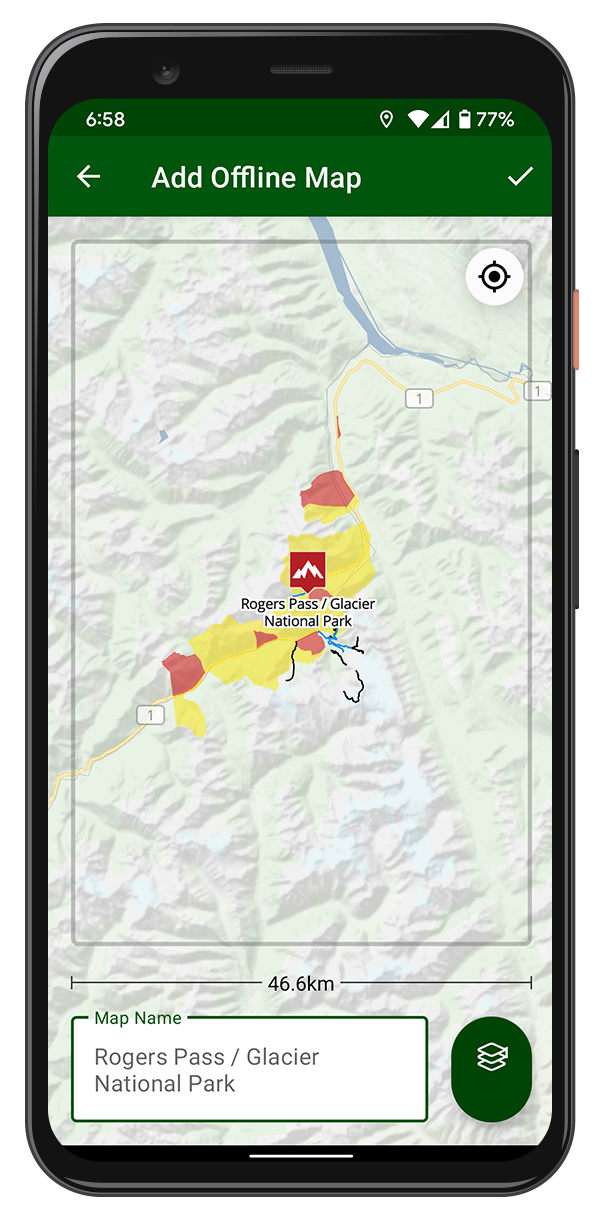 Offline Maps
All the trails, POIs, polygons and your routes are stored offline. The GPS on your phone works offline, even with no network connection.
Offline Basemaps & Layers
COMING SOON!
This winter the ability to download the basemap tiles and some layers offline is coming to the app.
Share Your Adventures
Record your ski using the Trailforks app or connect your Strava & Garmin accounts. Populate a log of your backcountry ski trips and view a feed of your friends adventures.
More Features
View trail reports with status and conditions
Discover popular routes
List Routes for a specific trail
Share a pin of your current location
Personal Waypoints (Coming soon to the app)
Compass Direction
Motor Vehicle Use Map for sled access
US Land Owner Overlay
Trail photos and videos
Get More With Outside+
All the Trailforks Pro functionality
Gaia GPS
Award-Winning Content from Ski Magazine and annual gear guides
Movies & TV shows including Warren Miller
Event Services, Skireg & FinisherPix
Expert Tutorials