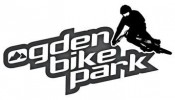 Geo
Address

Ogden

,

Utah

United States
An Ogden City Mountain Bike and BMX Park located on the bench of the mountains between 9th and 12th street. Parking lot at the top of 9th street.
Review Ogden Bike Park Committee
No reviews yet, be the first to write a review!
Earn Trail Karma by Donating to the Local Trail Association
help fund trail maintenance and development
Donate