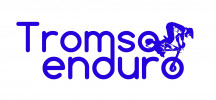 Geo
Address

Tromsø

Norway

Associated Group
Tromsø Enduro vil bygge og forbinde nord-Norges enduro mtb sykkelmiljø. Sesongen er kort, men kan tilby unike muligheter for stisykling med fantastisk natur og utsikt! Det ligger ute en del stibeskrivelser på Trailforks.

Building and connecting the local enduro mtb community in northern Norway.
Review Tromsø Enduro
No reviews yet, be the first to write a review!