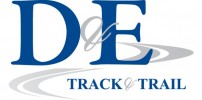 Phone
03 308 8263
Geo
Address

5 Chalmers Ave

Ashburton

7700

New Zealand
D&E Track and Trail is brought to you by Drummond and Etheridge Ltd - a business which has been operating for over 80 years with a strong presence in the Agricultural and Marine industry in the central South Island of New Zealand.

This part of the country is home to some of the most stunning scenery and exciting outdoor adventure destinations in the world. We enjoy making the most of it by designing, building and maintaining some of the best tracks and trails.

We have a real passion for the sport and industry, so we know what makes an exceptional trail. With the perfect combination of skills and equipment, we will provide the best possible result in a professional and timely manner.
Review D&E Track and Trail
No reviews yet, be the first to write a review!