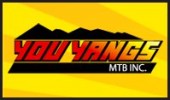 Geo
Address

Melbourne

6440

Australia
The You Yangs MTB Inc (YYMI) in conjunction with Parks Victoria has been developed to assist with the improvement and maintenance of the Mountain Bike Park.

Our goal is to build sustainable functional trails with a low impact on the environment. The Park aims to cater for all levels of Mountain Bike riding for Cross Country (XC) and Downhill (DH) trails, beginner to advance.
Review You Yangs MTB Inc
No reviews yet, be the first to write a review!
Earn Trail Karma by Donating to the Local Trail Association
help fund trail maintenance and development
Donate