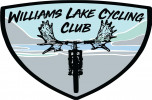 Geo
Address

Williams Lake

,

British Columbia

Canada

Associated Group

WLCC

Williams Lake Cycling Club
The purpose of the Williams Lake Cycling Club is to maintain, enhance and develop a sustainable mountain bike trail network that guarantees perpetuity and diversity to promote fun for bike riders of all age's abilities and interests.

This will be accomplished through mutual cooperation between club, government, industry and other land users adhering to the current best practice standards.

Support our club and purchase your trail membership, see link above.
Review Williams Lake Cycling Club
No reviews yet, be the first to write a review!
Earn Trail Karma by Donating to the Local Trail Association
help fund trail maintenance and development
Donate