Durango Trails Map - 5th Edition. Includes all the new trails and updated cartography. Folds to pocket size. Waterproof and Tear resistant.

The Colorado Trail: Molas Pass to Durango
"Molas" - Molas Pass to Bolam Pass - Seg. 25
"Blackhawk" - Bolam Pass to Hotel Draw Rd - Seg. 26
"Highline" - Hotel Draw Rd to Kennebec Pass - Seg. 27
"Sliderock" - Kennebec Pass to Junction Creek - Seg. 28​

GeoPDF on your phone!
This map is available in digital format for your phone or mobile device.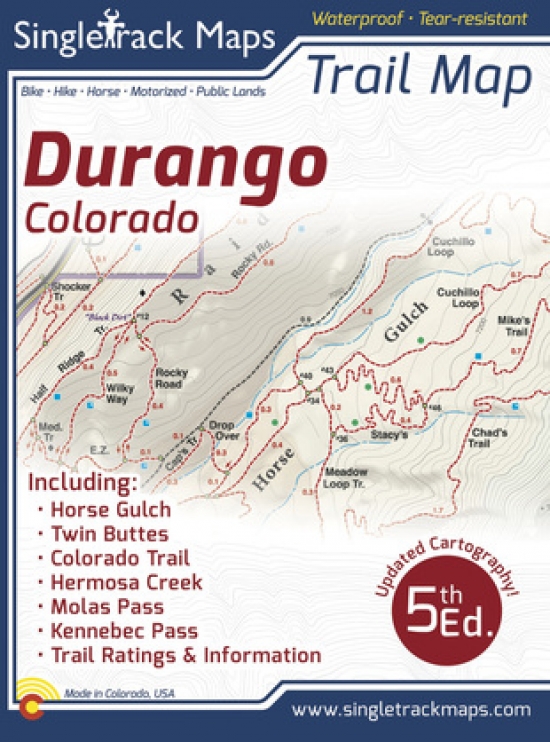 By

STMCO

#39 - 2,589 views