Trailforks for Trail Associations & Clubs
One of the goals of Trailforks is to help promote local riding associations and provide useful tools & data for them.
Promote Your Association
Riding associations & clubs can have a page in the Pinkbike Places Directory which is then linked to on the riding areas where the association operates. A link & logo is also displayed at the top-right of every individual trail page in these areas to promote the association. As well as a box encouraging visitors to support them.


If your region has a Trail Pass it can be added to the local products database and it will be promoted on region & trail pages as well.
Manage Trail Data
Riding communities have different policies regarding online trail data & unsanctioned trails, or have funding models that rely on physical map sales. So Trailforks has worked with local BC clubs to build in features to satisfy their needs. Trailforks has a permissions system that allows us to grant members of a local club control of all the content under their region, they can decide what should be seen online. We also help promote any map product they might sell.
Unsanctioned or secret trails can be added to the database and be marked as hidden, they will not be viewable or searchable to anyone except those within the club with permission. This can be useful to have these trails displayed on the map (as dotted line) to see where they're located. Custom overlays can also be added to maps showing data like land-owner borders.


Trail builders can email subscribe to trail reports for trails they mange or entire regions, rss feeds are also available. Reports can be used to track work done to trails.

We will respect your associations policy on unsanctioned trails, if you wish to keep the location of this type of trail hidden it will be. Trails have 3 levels of visability, public, location hidden, hidden. A "location hidden" trail is still viewable and searchable in lists, but any location info including maps or directions are not shown. A "hidden" trail is completely hidden from the public, it cannot be viewed and won't showup anywhere on the website unless the user has permission to view hidden trails in that region. All attached data like reports, photos & videos for that trail are also hidden.
On a trail or region level the downloading of gps (kml,gpx) data can be disabled if an association wants. The option to view a printable map can also be disabled for a region.
Trail Supporters

Trailforks can also be used to help manage & promote local TAP (Trail Adoption Programs). Recording who supported/adopted a trail and when, who the trail builders are and who the land manager is. These trail supporters also get credit with their name & logo listed on the trail page and a list of trails they've supported listed on their profile pages.
example: North Shore trail supporters
Trail Usage Data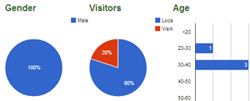 Trailforks has a Strava-like Ridelog feature, but unlike Strava unsanctioned or illegal trails are NOT tracked. Ridelog also generates valuable trail usage data like rider demographics, which trails are most ridden, when, by what type of bike and much more.
This type of data can help you get local funding or government support.
Trail Reports
Trailforks promotes the usage of "Trail Reports". It's a way of letting other riders know of any problems on a trail and informs trail maintainers of issues. Reports can also be used to log work done to a trail. An activy local user-base submitting trail reports can be a valuable tool to monitor your trail network.
There is also a status summary page for each region to monitor reports at a glance, example: www.trailforks.com/region/north-shore/status/
Share Data
Trailforks is a growing crowd-sourced database, if your riding association can provide any trail data like desciptions, gps tracks or photos, it is much appreciated! In return any of this data is available to riding associations for free via the website, rss feeds, widgets or the API.
We have an open data policy, we don't think the trail data is something proprietary we need to protect. So you and others are free to take data out of our system for your own needs. If you want to develop your own app, go for it, use our API or get a KML data dump. However the same hidden trail settings apply to all data, unless you have the permission to view it.
Widgets
For the less technical Trailforks has created embeddable widgets you can use on your website. We can make custom widgets on request if one of the existing ones doesn't fit your needs.
Trailforks API
A read & write REST JSON API is available for programmers to interact with Trailforks. You could create your own mobile app to view trails, or your own map for your website.
API documentation is available here.
RSS Feeds
Many pages on Trailforks.com have RSS feeds, if the page has a feed there is an RSS icon in the bottom right of the page.
For users with appropriate permission Google Earth KML files of entire riding areas or regions can be downloaded.
Data Export
Association region admins can have access to export all the trails in a region as KML, GPX or OSM files.
Why Trailforks?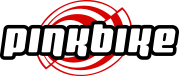 Trailforks provides a huge array of features and has access to a large amount of data & users from Pinkbike.
Trailforks is owned by Pinkbike a trusted name in the mountain bike community that has the resources to make the project a success and ensure its longevity.
Trailforks is fast, powered by the Pinkbike data-center and created using the performance-focused Pinkbike framework that can handle millions of users. Unlike other trail websites, Trailforks is not cluttered and slowed down by advertisements!
FREE! We will never charge for access to the trail data & maps on the website.
Spread The Word!
Help promote Trailforks and encourage riders to submit trail reports to help keep the data updated. Consider placing a link to Trailforks on your website or mentioning us in your next newsletter.
create an account to submit your riding association info here, or you can modify an existing page once logged into the site by clicking the yellow "contribute" tab.