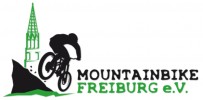 Geo
Address

Freiburg Im Breisgau

Germany

Associated Group

MBF

Mountainbike Freiburg e.V.
Unser Verein wurde im Frühjahr 2011 von Freiburger "Locals" gegründet, um den Fortbestand der 2007 gebauten Borderline vom Roßkopf zur Jugendherberge zu sichern. Darüber hinaus wollen wir den Mountainbike-Sport in und um Freiburg betreiben und voranbringen und in Zusammenarbeit mit dem Forstamt und der Stadt Freiburg zukünftig weitere Trails für Mountainbiker erschließen - so wie beim Canadian Trail von Kybfelsensattel zur Sternwaldwiese (seit 2015) und beim 2016 eröffneten Badish Moon Rising Trail, der den Schauinsland mit dem Kybfelsensattel verbindet. 2017 kamen der anspruchsvolle, sprunglastige Baden to the Bone Trail vom Roßkopf nach Zähringen dazu, und - als Teil des Streckennetzes des Naturparks Südschwarzwald - der Hubbelfuchs Trail vom Roßkopf Richtung Herdern. Aktuell wird an der neuen Übungsstrecke vor allem für Kinder und Jugendliche oberhalb des Spielplatzes Ochsengespann (neben Jugendherberge) gebaut.
Earn Trail Karma by Donating to the Local Trail Association
help fund trail maintenance and development
Donate