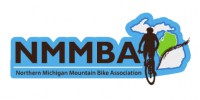 Geo
Address

#206 3585 Bunker Hill Rd, Williamsburg

Traverse City

,

Michigan

49690

United States

Associated Group

NMMBA

Northern Michigan Mountain Biking Association
The mission of NMMBA is to promote responsible mountain biking and to work toward the goals of common land access and natural resource protection through interaction with policy makers, mountain bikers and other trail users. Our membership represents all levels of riders, from beginners to champion racers. A common passion for trail riding and stewardship brings us together as a collective voice.
Review Northern Michigan...
No reviews yet, be the first to write a review!
Earn Trail Karma by Donating to the Local Trail Association
help fund trail maintenance and development
Donate