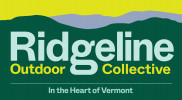 Geo
Address

Rochester

,

Vermont

United States
Rochester Area Sports Trail Alliance (RASTA) was founded during the winter of 2013. The initial efforts of RASTA centered around developing ways to promote backcountry skiing access on public and private land. Before long, RASTA members realized there was additional local interest in trails for other forms of non-motorized multi-use year round outdoor activities as well, not only back country skiing. Local interest quickly grew around the idea of creating a sustainable trail network that extends through public and private land and can be used for various non-motorized activities such as hiking, running, snowshoeing, cross country skiing and mountain biking. The proposed trails would encourage non-motorized activities for locals and visitors alike.

Today RASTA is a non-profit organization with 501c3 status and is a chapter of the Vermont Mountain Bike Association. The 501c3 status allows RASTA to receive tax-deductable donations and the VMBA chapter status allows RASTA to qualify for publicly funded trail grants.
Review Rochester/Randolph Area...
No reviews yet, be the first to write a review!
Earn Trail Karma by Donating to the Local Trail Association
help fund trail maintenance and development
Donate