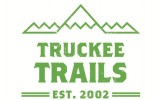 Geo
Address

PO Box 1751

Truckee

,

California

96160

United States

Associated Group

TTF

Truckee Trails Foundation
TTF's advocacy role over the past 13 years cannot be overstated. From ensuring new developments contain safe, connected, and publically available trails to urging bike lanes on our city, county, and state roads and highways, to finding creative ways to fund local bike paths, we have made things happen. We maintain strong partnerships with local governments, HOAs, and local non-profits and have built a reputation as a successful advocate for trails.
Review Truckee Trails Foundation
No reviews yet, be the first to write a review!
Earn Trail Karma by Donating to the Local Trail Association
help fund trail maintenance and development
Donate