Local Trail Association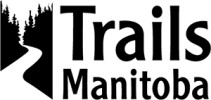 (
www.trailsmanitoba.ca
)
Region Details
Yes, it's mostly flat here, but we have some great MTB trails, and yes, we even have some challenging hills

Most of the popular trails that are maintained and ridden regularly are across the southern 200 km of the province.
Trail difficulty ranges from green to blue mostly, but there are a few sections of advanced technical.
Within 1-3 hours drive from the city of Winnipeg are a wide variety of trail types..
Tight hard pack single track near the city (Birds Hill Park), predominantly flat with some mild elevation changes.
Rocky outcrops of the Canadian shield in east, rock face, dirt single track, double track (Falcon trails, Pinawa, Ingolf).. lot's of small steep hills
Grand Beach (North of WPG) Double track/ single track, hard pack, sandy sections, some rock gardens
Falcon Trails and Grand Beach trails are in Provincial parks so a park pass is needed to enter with your car.
Riding Mountain (central) has some new hard pack single track trails.
The southwest region including Brandon, Morden, and Carmon areas have some of the sweetest hard pack single track around. Lots of short to medium elevation changes going through valleys. The Birch Ski area was made famous locally as the sight of the 1999 Pan Am Games MTB XC course. The trail site is still maintained (purchase of trail pass required mbcycling.ca).
Trails are snow free and free of spring mud drying usually by late April - mid May. Snow starts again in late Oct-Nov. Winter riding on some trails is growing in popularity.
If you're visiting bring your bike(s). Local clubs will help you find the trails. We have some fine XC races and MTB 8 hr/ 24 hr events too (mbcycling.ca)
Stats
Avg Trail Rating

Trails

193

Total Distance

178.1 miles

Total Descent Distance

65.0 miles

Total Descent

3.8 miles

Highest Trailhead

2,472 ft

Total Vertical

1,737 ft

Reports

329

Photos

115

Ridden Counter

681
Photos of Manitoba Mountain Bike
more photos »
Videos of Manitoba Mountain Bike
more videos »
Manitoba Mountain Bike Routes
Recent Comments
username
type
title
comment
date
trail
SO FUN! So much bare granite! That's what...

Jul 28, 2016 @ 9:15pm

Jul 28, 2016

trail
Trail is in great shape from the townsite of...

Jul 28, 2016 @ 5:34pm

Jul 28, 2016

trail
Some water still on marsh section of trail...

Jul 28, 2016 @ 5:29pm

Jul 28, 2016

trail
The photos associated with this page are NOT...

Oct 7, 2015 @ 7:40am

Oct 7, 2015

report
Rainy days are good trail days!

Jul 15, 2015 @ 6:22am

Jul 15, 2015
more »
Recent Activity
username
action
type
title
date

CaleighChristie

add
trail
Trans Canada Extension (Section 1) and

1 more

Feb 19, 2017 @ 8:23am

38 mins

cmanitu

add
ridelog
Feb 15, 2017 ride log

Feb 15, 2017 @ 10:00am

Feb 15, 2017

crislabossiere

add
report
High Lake service trail and

2 more

Feb 15, 2017 @ 8:05am

Feb 15, 2017

cmanitu

add
ridelog
Feb 12, 2017 ride log

Feb 13, 2017 @ 9:04pm

Feb 13, 2017

MilkyT

add
ridelog
Feb 12, 2017 ride log

Feb 12, 2017 @ 4:41pm

Feb 12, 2017
more »
By

canadaka

Plus &

contributors

Admins:

apply

#3150 - 5,956 views
manitoba activity log

|

embed map

of Manitoba mountain bike trails | manitoba mountain biking

points of interest
Downloading of trail gps tracks in kml & gpx formats is enabled for Manitoba.
You must login to download files.