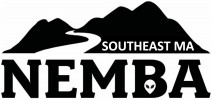 Geo
Address

New Bedford

,

Massachusetts

United States
SEMASS is all about having fun on your mountain bike and making sure that we ALWAYS have great places to ride. Our members host hundreds of follow the leader rides every year. Join our email list and you can set up or locate a ride for any day of the week at various forests. You can also check our web-forum for recent ride invitations throughout the new england area.In addition, we host several formal riding events every year. For example: Mountain Bike Day at Blue Hills in 2007 drew over 1000 riders! And the event has been running annually since 2000. These rides have amazingly fun loops, marked especially for the day. Our Annual Blue Hills Charity Toys Ride in December is very successful. Over the years hundreds of riders have participated, and we've collected thousands of toys for needy area children.To achieve our second goal, in cooperation with local land managers, we actively do trail maintenance. To date we have done formal projects in Wompatuck State Park, Marshfield Hills, Freetown/Fall River State Forest, Borderland State Park, The Blue Hills and the Foxboro section of the F. Gilbert Hills State Forest. In addition we do informal projects throughout the region.
Past Events
Review Southeast Massachusetts...
No reviews yet, be the first to write a review!
Earn Trail Karma by Donating to the Local Trail Association
help fund trail maintenance and development
Donate